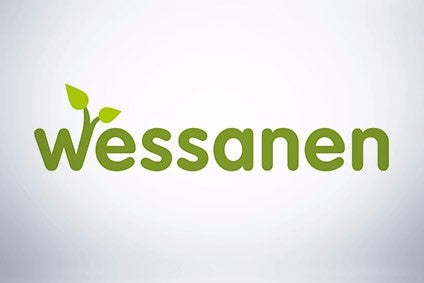 Dutch food group Wessanen has lowered two key forecasts for 2018, blaming increased competition in its largest market – France.
The company said it now expects "moderate growth" from its own brands for the year versus an earlier outlook of "continued strong growth".
And Wessanen expects its earnings before interest taxes and exceptional items to be flat having earlier said it expected earnings to rise.
The maker of Kallo rice cakes and Whole Earth peanut butter said it had seen an "unprecedented" number of organic products introduced in May in France where rising competition was impacting its Bjorg brand.
France accounted for 57% of the company's revenue last year.
Wessanen's attempt to dampen market expectations for this year came as it reported its second-quarter and first-half results. It revealed a 0.3% dip in the revenue it generated from its own brands in the second quarter, compared to a 4.3% rise in the first quarter.
The news knocked the company's shares, which were down 22% – to EUR13.62 (US$15.87) – in early trading after the announcement. News agency Reuters reported that this is the biggest one-day percentage fall since going public in 1985.
In a statement, Wessanen said: "Our second-quarter results were lower than expected mainly as a result of trade-related developments in France and the UK. In France, the very dynamic development of organic assortments in grocery have relatively benefited a large number of smaller brands in place of Bjorg and have also impacted the growth in the specialised organic trade."
Wessanen said in the UK its business was affected as the trade drove further range reductions and reduced support in response to price increases it put through last year in order to protect its margins.
But it said results in its German and Spanish operations were "very positive".
It added: "While action plans are in place which we expect to improve our performance in the coming quarters, the impact of Q2 means that we finish the first half of 2018 below what we had planned."