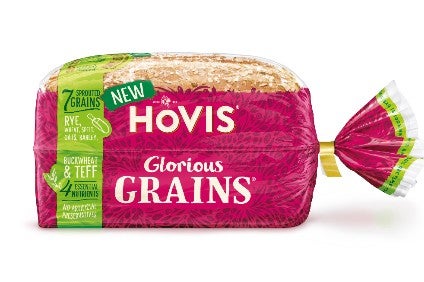 Around half a dozen potential suitors have reportedly registered their interest in Hovis, the UK bakery business majority-owned by private-equity firm The Gores Group.
UK broadcaster Sky News, citing sources, has named private-equity houses Endless and Epiris, as well as asset management group Aurelius Equity Opportunities, as among those to have made indicative offers for Hovis, in which Gores has owned a majority stake since 2014.
The sources said an offer has also been floated by at least one European food producer, although the report did not name those parties.
In June, the broadcaster said advisers had been appointed to handle the sale of Hovis, one of the UK's three-largest bread businesses.
Premier Foods, the UK manufacturer behind Mr Kipling cakes and Ambrosia custard, sold control of Hovis to Gores six years ago. It continues to own a minority stake in the company.
Epiris declined to comment. just-food has contacted Endless and Aurelius to comment on the Sky News report.
A spokesperson for Hovis said: "We won't be commenting at this stage."
Endless' current portfolio of investments includes UK own-label cake maker Bright Blue Foods.
Last month, Epiris acquired UK foodservice operator The Big Table, and operates the Bella Italia, Las Iguanas and Café Rouge chains.