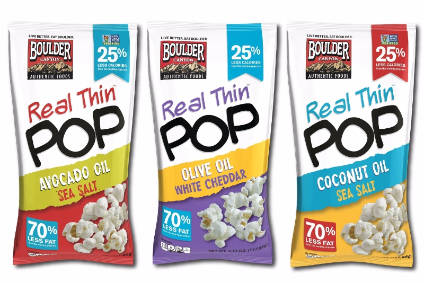 Inventure Foods racked up a net loss for 2015 as the group continued to count the cost of its frozen foods product recall.
The group revealed net losses totaled US$20.8m, down form an income of $10.6m last year. Excluding costs related to the recall, impairment and bridge loan expenses, losses totaled $1.4m. This figure was not, however, adjusted for the negative impact of the recall on the top line or sales interruptions – thought to total around $3.9m. The company added that expenses associated with having to outsource kettle chip production due to insufficient capacity also totaled $4.3m.
Adjusted EBITDA was $9.6m for the fiscal 2015, compared to $24.9m in the prior year.
The company revealed net revenue for the fiscal to end-December fell 1.1% to $282.6m. The company said its snack business booked an 8.7% increase in sales but this growth was offset by a 6.9% drop in frozen sales. Excluding the impact of the Fresh Frozen recall, sales increased 5.9%.
Terry McDaniel, CEO, commented: "We continue to believe the headwinds we've experienced in our business are transitory and we expect to see improvement in our consolidated business as we progress through 2016. Going forward, our team remains focused on regaining momentum in Fresh Frozen and better meeting customer demand through increased Boulder Canyon capacity. We believe we have the right long-term strategy in place to achieve increased distribution and volume growth across our frozen and snack brand portfolios."
Inventure was forced to recall products under its Frozen Fresh brand in April 2015 after discovering Listeria monocytogenes, in its Jefferson, GA facility.
For just-food's analysis of whether Inventure can overcome the challenges of 2015, click here.