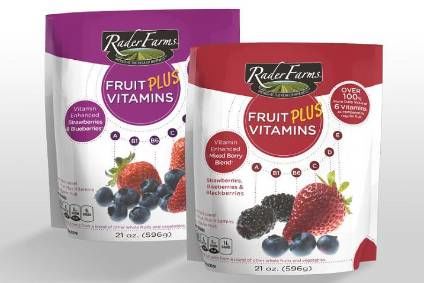 US company Inventure Foods is to sell its frozen foods business to Oregon Potato Company for US$50m.
Inventure, which makes snacks under brands such as Boulder Canyon Foods, Jamba and TGI Friday's, revealed the sale will include the Rader Farms and Willamette Valley Fruit Company brands as well as certain assets, rights and properties related to its frozen fruits, vegetable blends, beverages, and frozen desserts business.
The company said the move, expected to complete this month, represents an important step in its ongoing strategic and financial review to maximise shareholder value.
Last month, Inventure saw its profit turn to a loss in the first half of the year and revenue decrease as the performance of its frozen products division weighed on earnings results.
CEO Terry McDaniel said: "We are pleased to enter into an agreement for the sale of our frozen business. This is a significant second step under our strategic and financial business review.
"We intend to use the proceeds from the transaction to further reduce our debt and improve our overall financial flexibility in order to allow us to focus on continuing to grow our leading snack business as we finalise our strategic review."
The proceeds from the transaction, net of transaction costs, will be used to repay in full its debts to Wells Fargo Bank, National Association and other lenders, as well as to pay down indebtedness under its term loan facility with BSP Agency, LLC and other lenders.
Frank Tiegs, president of Oregon Potato Company, said: "We look forward to completing the acquisition of the Rader Farms and Willamette Valley Fruit brands and believe they will be a strong complement to our existing potato, vegetable and fruit business."
Inventure has manufacturing facilities in Arizona, Indiana, Washington, and Oregon.
Oregon Potato Company is a grower and processor of potatoes, vegetables and fruits with operations in Washington, Oregon and Idaho.