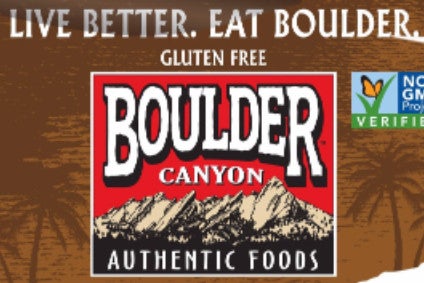 Inventure Foods has expanded its existing kettle-cooked potato chip capacity through an investment of more than US$6m at its production facility in Bluffton, Indiana.
The US snack company said it has added four new commercial kettles and other processing equipment at the site, increasing capacity by 50%. The investment will allow the company to process an additional 100,000 pounds of finished product per week.
Inventure said the new lines, which go live this month, will allow it to keep pace with growing demand for its Boulder Canyon brand.
"We are fortunate to have a strong legion of Boulder fans who value our quality-first approach and who appreciate the importance of real food ingredients," CEO Terry McDaniel said. "The challenge for us has been keeping up with consumer demand, yet we've never been willing to sacrifice manufacturing excellence in pursuit of a quick-fix solution to short term capacity challenges. Instead, we've invested fully into our Bluffton plant to add kettle cooking capabilities that follow in form and function to what we have always used. In doing so, we've met current needs while allowing for future growth, and we've done it all in a manner that remains true to the Boulder brand."
Inventure manufactures its Boulder snacks at two plants – Bluffton and also in Goodyear, Arizona. In December last year, Inventure purchased two new kettle drums for its facility in Goodyear. McDaniel said the latest investment in Bluffton "builds upon" the "expanded production capabilities we added to Goodyear earlier this year." McDaniel noted: "We've built for increased volume, but we also benefit geographically as we are in a better position to serve customers across the country."
At the beginning of this year, Inventure Foods revealed margins at its flagship Boulder Canyon snack brand have been under pressure. According to the group, the primary problem facing Boulder Canyon was Inventure had run out of capacity to manufacture its kettle snacks. As a result, the company had to turn to co-pack arrangements that were cost the group around $500,000 per month.