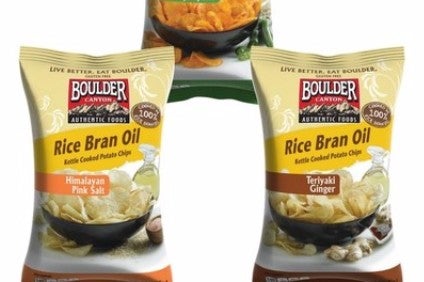 US snack maker Inventure Foods today (20 March) reported a widening of its annual losses in 2016 amid impairment costs but also falling sales.
The Boulder Canyon Foods owner booked a net loss of US$30.2m for last year, up from $20.9m in 2015.
On an adjusted basis, which stripped out factors including impairment charges, a tax valuation allowance and product recall costs, Inventure made a net loss of $7.8m, again higher than 2015, when it ran up an adjusted net loss of $1.4m.
Inventure posted an operating loss of $17.7m, down from the operating loss of $26.5m it booked a year ago.
Net revenues fell 4.8% to $269m. Inventure said net revenues from its snacks business dropped 6%, while its frozen products division saw sales decline 4%.
"In 2016, we made progress on our efforts to strengthen our business to better position the company to achieve the revenue and profit growth we believe the company is capable of achieving over the long term," CEO Terry McDaniel said. "On an annual basis, we benefited from increased distribution and velocity gains for our key Boulder Canyon and Radar Farms brands. At the same time, we took decisive steps during the year to manage our business despite the challenges we faced."
Last week, Inventure announced it had offloaded its Fresh Frozen Foods arm to fellow US vegetable supplier The Pictsweet Company.
The deal, struck for around US$23.7m, comes eight months after Inventure, which has operations across the frozen food and savoury snacks sectors, announced it was reviewing its operations, a move it said could lead to the disposal of assets or a sale of the whole business.
Inventure's strategic review is ongoing. The company said today it is "continuing to pursue various strategic alternatives".
McDaniel added: "As we announced last week, we are pleased to have completed an important first step in our ongoing strategic and financial review process to increase shareholder value with the sale of the Fresh Frozen Foods business. We believe many of the operational issues that we experienced in 2016 are behind us and we are diligently working to begin to turnaround our consolidated financial performance during 2017."
Free Report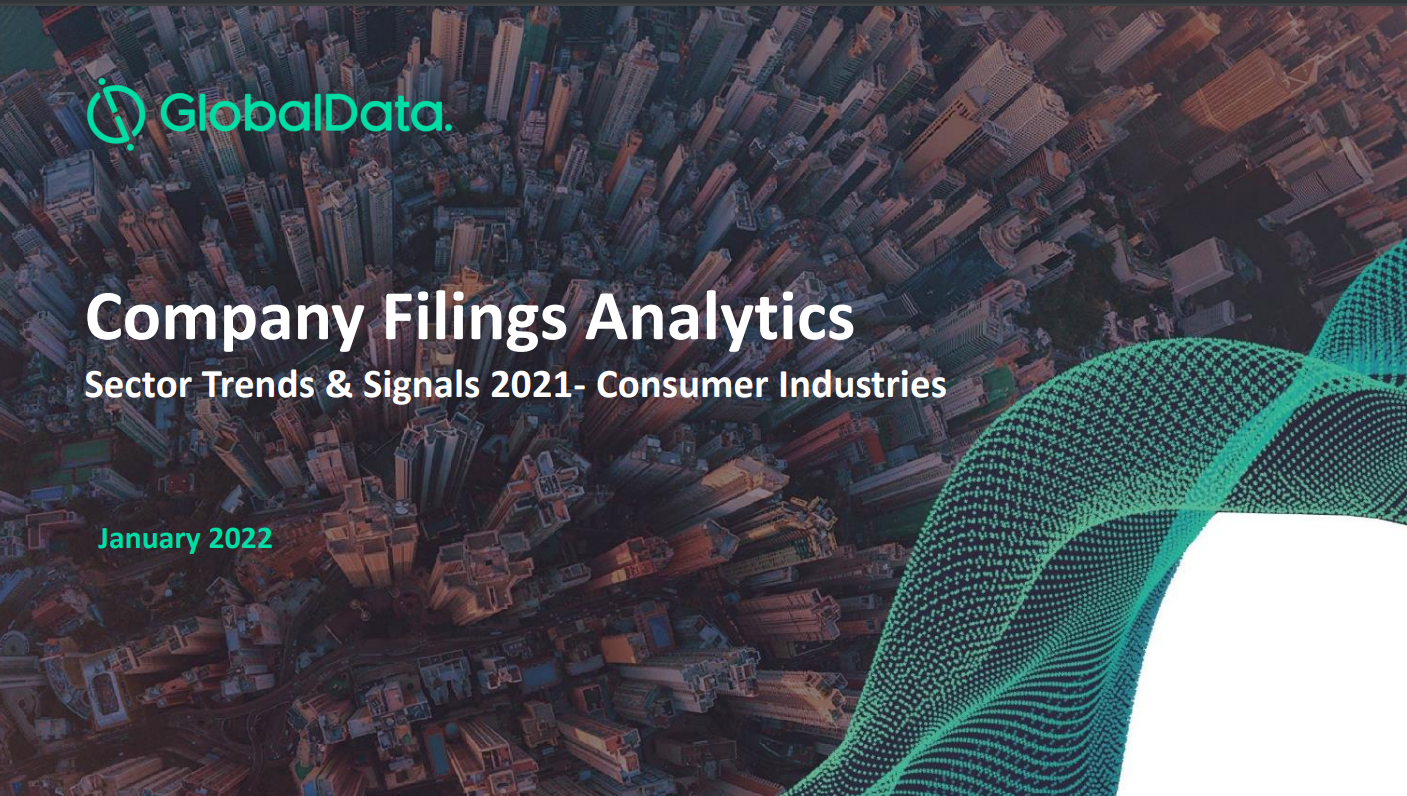 Identify the trends of tomorrow using filings sentiment analysis
Business sentiment continues to improve, showing a clear recovery since the onset of COVID-19. Sentiment in 2021 was up by 8% compared to 2020. 
Consumer industries had the highest sequential filings sentiment growth in Q3 2021. Optimism around digital themes and general outlook drove the positive trend in overall business sentiment. 
GlobalData's Filing Analytics Annual Report 2021 on the Consumer industries provides insights into sentiment and mention trends for companies, geographies, and themes. Get real-time analysis of: 
Quarterly & annual reports

 

Earnings call transcripts

 

IPO filings

 

Events presentations

 

ESG filing trends 

 
Understand the overall outlook for Consumer and spot the topics and themes that will be most impactful in the next few years. 
Download the full report to understand what to expect and how to align your business for success.  
by GlobalData