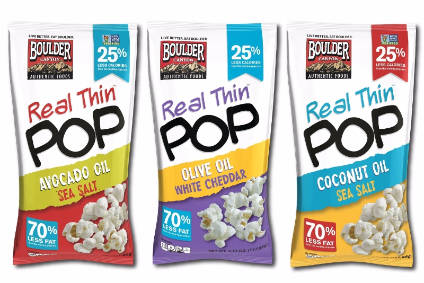 Inventure Foods, the US snack maker, has booked a smaller loss for the first quarter of the year.
Thanks to the absence of an impairment cost booked as part of last year's results, losses fell to US$1m from US$14.6m for the quarter ending 26 March.
Inventure Foods made an operating income of US$708,000 from a loss of $22.1m.
However, net sales fell 10% to US$69.9m, with sales falls in its frozen segment – comprising frozen fruits, vegetables, beverages and desserts – which primarily came from a price decreased of its "most significant" frozen berry product.
Inventure Foods' snack segment, which manufactures products including potato chips, kettle chips, potato crisps and popcorn, saw revenues fall on the back of decreased net revenues of "licenced indulgent" products.
"We are pleased with our start to 2016 and believe the sequential improvement across key financial metrics demonstrates our initial steps on our path back to profitability," said Terry McDaniel, CEO of Inventure Foods. "Within the snack and frozen segments our key brands generated revenue growth compared to the first quarter of last year, with Boulder Canyon up 5% and Radar Farms brand up 105%. We remain focused on the strategic initiatives that will improve both our operational and financial performance as we progress through the year."