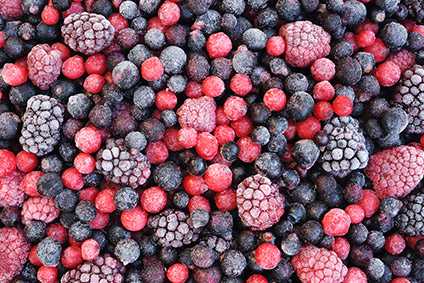 US group Inventure Foods today (11 May) reported a decline in its first-quarter profitability amid a slide in sales from its frozen food business.
Inventure booked a loss of US$14.2m for the three months to 1 April, compared to a loss of $1m a year earlier.
From continuing operations, Inventure generated a net loss of $1.2m, against a profit of $77,000 in the opening quarter of 2016.
The reported results include the Fresh Frozen Foods assets sold in March to US vegetable supplier The Pictsweet Company, marked in today's announcement as discontinued operations.
Inventure's reported operating profit stood at $1.3m, versus $2.1m a year ago.
Adjusted EBITDA from continuing operations was $1.6m. In the first quarter of last year, that metric stood at $3.7m.
Consolidated net revenues decreased 13.2% to $49.6m. Net revenues from Inventure's frozen food division tumbled 27.4%, primarily as a result of reduced distribution for the company's own-label business, a frozen berry market price decrease and lower Jamba at-home smoothie sales.
Snack net revenues were up 5.1% at $26.2m. Inventure pointed to "strong increases" in sales of Boulder Canyon products and "better-for-you" private-label products.
CEO Terry McDaniel said the company was "pleased with the progress we made during the first quarter across key operational and financial areas of our business".
McDaniel said: "We made two important steps forward with the strong frozen segment gross margin expansion and our snack segment returned to growth driven by the strength of our Boulder Canyon brand and our better-for-you premium private label product offering."
The Inventure chief said the company's management and board continue work on its "strategic and financial review", announced last July and which has led to the Fresh Frozen Foods disposal.