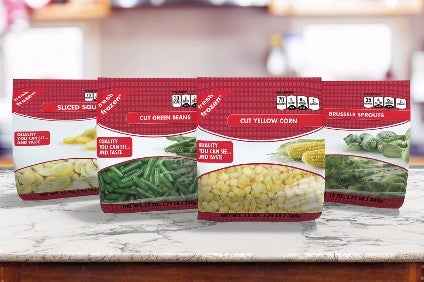 Inventure Foods has offloaded its Fresh Frozen Foods arm to fellow US vegetable supplier The Pictsweet Company.
The deal, struck for around US$23.7m, comes eight months after Inventure, which has operations across the frozen food and savoury snacks sectors, announced it was reviewing its operations, a move it said could lead to the disposal of assets or a sale of the whole business.
"The sale of Fresh Frozen Foods represents a significant milestone in our efforts to enhance shareholder value," Inventure CEO Terry McDaniel said. "The proceeds from the sale of Fresh Frozen Foods will help us reduce our debt, improve our balance sheet and our overall financial flexibility. We continue to focus on delivering an improved financial performance through further execution of our strategic initiatives across the frozen and snack segments."
Inventure's strategic review is ongoing. The company said it did not plan to comment further on the review until its board approves more action or brings the re-evaluation of its operations to a close.