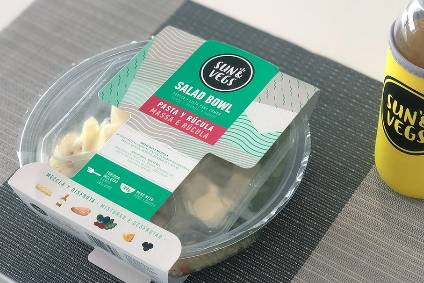 Italian investment group DeA Capital Alternative Funds has bought a 60% stake in Spain-based baby food and plant-based dairy specialist Alimentación y Nutrición Familiar.
It has acquired the stake in Alimentación y Nutrición Familiar, also known as Alnut, from the company's current owner, European food producer Foodiverse, for an undisclosed sum. Foodiverse retains a 40% stake in the business.
The deal was done through the Taste of Italy 2 private-equity fund, which DeA Capital manages.
Joaquín Félix, manager of Alnut, said: "The collaboration between Foodiverse and DeA Capital Alternative Funds will enable the business to continue to evolve with continual investment, strengthening the pillars of food safety, quality and development of the teams, whilst adhering to our commitment to the environment and innovation."
Leopoldo Reaño, managing director of DeA Capital, said: "We are very excited to be able to contribute towards Alnut's expansion, continuing on the path laid out by Foodiverse. We strongly believe that the combination of our sectoral approach together with the capacities of a company like Alnut and its management team and a partner with the experience and reputation of Foodiverse, form very solid foundations on which to build a successful project."
Foodiverse CEO Rafael Boix said: "This alliance responds to three main objectives: stability, growth and expansion. These are goals that we have been working towards for years and we want to take a step further to give them a major boost. And in DeA Capital Alternative Funds we have found the right partner to do this with."
This is the Taste of Italy 2 fund's first investment in Spain.
Founded in 2010, Alnut has more than 100 employees and achieved a turnover of EUR25.7m (US$31.2m) in 2019. It specialises in baby food through the Byba brand and foods targeted at the wider family via the Sun & Vegs brand.
The company's plant-based products include yogurt alternatives It's Coconut and It's Oat. It sells its products in 16 countries on four continents.
Foodiverse specialises in fresh produce and has nine processing plants in Spain, Germany, Switzerland and Italy.