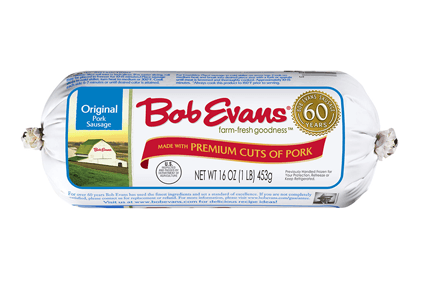 Sandell Asset Management is once again urging Bob Evans Farms offload its packaged foods unit.
The activist shareholder which owns a 6.7% stake in the company said in an securities filing on Friday it was "disappointed" Bef did not announce "any specific plans" at an investor conference on 2 March with regard to a separation of the Bob Evans Restaurant and BEF Foods business.
"The reporting persons continue to believe there are compelling business reasons to separate the Issuer 's Bob Evans Restaurants business segment and its highly-profitable BEF Foods business segment and that it is currently an ideal time to do so.
"The reporting persons believe that the Issuer must immediately retain and announce the retention of an investment banking firm to advise on the various options available in order to achieve a separation of the Bob Evans Restaurants and BEF Foods businesses," it added.
At the end of last year,reports surfaced that Post Holdings could be interested in the BEF Foods unit though Post Holdings did not confirm the speculation.
In an open letter to Bob Evans' board of directors, Sandell wrote it had been told by "knowledgeable sources that Post had expressed an interest in pursuing a transaction with Bob Evans involving its packaged foods business, BEF Foods, within the last year."
A spokesperson for Bob Evans farms declined to comment when approached by just-food.