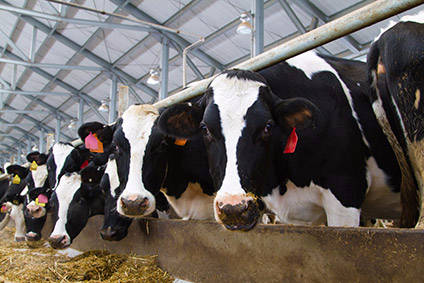 A coalition of 40 institutional investors representing US$1.25trn in funds is urging 16 multinational food companies – including Kraft Heinz, Unilever, General Mills and Nestle – to take action on the "material risks" posed by industrial animal production.
The institutional investors include Aviva Investors, Boston Common, Coller Capital, Folksam, Nordea and Robeco. The coalition is urging companies to identify their plans to respond to the risks associated with growing global demand for protein and an "over-reliance on the unsustainable factory farming of livestock". In particular, the coalition is encouraging the food industry to set strategies to diversify into plant-based sources of protein.
The coalition flagged US food giant General Mills – makers of Häagen Dazs and Yoplait – as an example of good practice for supporting start-up companies such as Beyond Meat, which is developing foods to substitute meat products with more sustainable plant-based alternatives.
The coalition is also engaging with multinational food retailers such as Wal-Mart and Tesco.
The coalition has been brought together by the Farm Animal Investment Risk & Return Initiative, in partnership with responsible investment organisation ShareAction.
Jeremy Coller, founder of the FAIRR Initiative and CIO of Coller Capital, said: "The world's over-reliance on factory-farmed livestock to feed the growing global demand for protein is a recipe for a financial, social and environmental crisis. Intensive livestock production already has levels of emissions and pollution that are too high, and standards of safety and welfare that are too low. It simply can't cope with the projected increase in global protein demand. Investors want to know if major food companies have a strategy to avoid this protein bubble and to profit from a plant-based protein market set to grow by 8.4% annually over the next five years."
The investors also point to regulatory trends as a driver for corporate action, including Denmark's consultation on the introduction of red meat tax and the Chinese government's plan to reduce its citizens' meat consumption by 50%.
Clare Richards, campaigns manager at ShareAction, suggested the trend for "less but better meat" creates "new opportunities on plates and in portfolios".
"Evidence suggests that plant-based protein sources are better for your health, your wallet, and the planet. Consumers increasingly recognise these benefits and now this coalition of forward-thinking investors are doing the same. As a result of this engagement we hope more companies will embrace the opportunities presented by this growing consumer trend," Richards said.
The initiative comes amid growing investor activism on protein. Earlier this year, US-based Interfaith Center on Corporate Responsibility, which comprises 300 organisations that see their investments as "a catalyst for social change", called on US meat giant Tyson Foods to "address risks" the company faces from the growing demand for plant-based foods.
Tyson has not officially responded, telling just-food it intends to state its position "when we issue our proxy statement later this year".
Click here for just-food's analysis of the pressure being put on Tyson and the challenge the meat sector faces amid rising demand for plant-based foods.