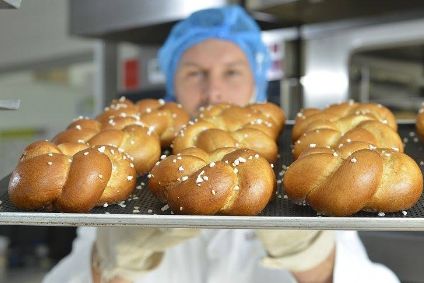 The long-anticipated ARYZTA extraordinary general meeting (EGM) has resulted in an investor-instigated shake up of the Swiss-Irish bakery group's board.
The company's two largest investors, Cobas Asset Management and Veraison Capital, which together hold about 20% of Ayzta's shares, have been calling for wholesale change at the board level and got their wish today when they were backed by shareholders.
Their pick as the company's new chairman of the board, Urs Jordi, the former head of Aryzta's European division, was elected after winning 65.79% of shareholder votes.
Aryzta's own nominee for the role, Andreas Schmid, withdrew yesterday while current chairman Gary McGann had already agreed to relinquish his role.
In a further win for the investors at today's EGM, two Cobas/Veraison picks were elected to the board. They are Armin Bieri, a former CEO of Hiestand/Aryzta Switzerland and the CEO of Aryzta Food Solutions Asia Pacific, and Heiner Kamps, the founder of German bakery chain Kamps who was also once CEO and chairman of German dairy giant Unternehmensgruppe Theo Müller.
A proposal to dismiss existing board members Dan Flinter and Rolf Watter was not voted on but the company's CEO Kevin Toland was relieved of board duties.
It was announced earlier today board member Annette Flynn would be resigning after the EGM.
After the meeting, new chairman Jordi said: "The vote is an overwhelmingly vote for change and a strong vote of confidence in favour of bakery experience which is urgently needed to rebuild Aryzta.
"Our task is clear and urgent, to leverage this new bakery experience to deliver change and improvement across the business to regain confidence among all stakeholders."
Cobas and Veraison have for months been pressing for a shake-up of the company, namely a simplified business model and strategy, including the sale of additional assets to pay down debt.
A sale of the business could also be on the cards.
Last week, Zurich-listed Aryzta, said it was in "advanced discussions" with New York-based hedge fund Elliott Management to acquire the company.
Interest has also reportedly been lodged but not confirmed by US-based bakery firms Flowers Foods and Hostess Brands, along with Japan's Yamazaki Baking and Mexican bakery business Grupo Bimbo. And also, back in July, Aryzta acknowledged it had received "unsolicited interest" from other undisclosed third parties.
just-food analysis: Aryzta's options in wake of investor battle