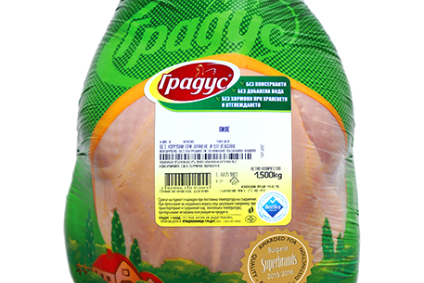 Bulgarian poultry processor Gradus is reportedly planning to raise as much as BGN146m (US$87.3m) from its initial share offering, more than had been previously flagged.
Gradus is seeking to fund its expansion plans with an offering of around 56 million new and existing shares – which reportedly represents a 25% stake in the business – to be floated on the Sofia bourse, with subscriptions slated for 18-19 of June, according to Reuters. It hopes to complete the IPO by the end of the month.
Pricing is expected to fall into the region of BGN1.8 to BGN2.35 a share. An additional 6.6m shares will be made available depending on market interest, which if taken up will enable the company to raise the BGN146m.
The IPO will become the country's biggest since First Investment Bank raised BGN107m on the Bulgarian Stock Exchange in 2007.
Founded in 1992, Gradus is Bulgaria's largest poultry producer offering frozen and fresh chickens and flavoured sausages. The company employs more than 1,100 people.