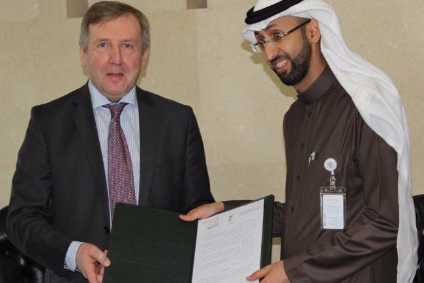 Ireland's government said today (27 February) it had secured an agreement for "enhanced access" for exports of Irish beef to Saudi Arabia.
Agriculture and food minister Michael Creed said the deal "will make a difference to Irish companies wishing to export beef to Saudi Arabia by adding processed, cooked, minced and bone-in beef to the products that can be exported".
Creed made the announcement on the first day of an Irish agri-food trade mission to the Gulf region. He said: "Last year Ireland exported some EUR2.4bn (US$2.5bn) worth of beef to around 70 countries. I am very cognisant of the need both to expand the number of beef markets, but also to enhance existing market access given our current exposure to the UK beef market. Minced, processed and cooked beef, are all potentially valuable products and we want to develop export opportunities for them, in addition to intact cuts of beef."
Creed said he also discussed "technical certification issues of interest to the dairy and other sectors" with Saudi authorities. "Both sides agreed that the process for Irish sheep meat access should commence, and arrangements are being made to follow up on the necessary technical steps," he added.