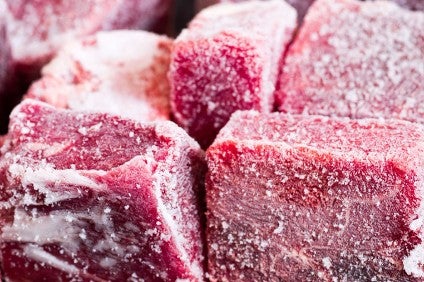 Three Ireland-based beef processors have gained access to the Chinese market, with five more potentially in the pipeline.
The Larry Goodman-owned ABP plant in Clones in County Monaghan, Slaney Meats based in County Wexford, and Donegal Meat Processors are the factories that have been given full approval by the Chinese authorities to export frozen boneless beef products from today (16 April), Minister for Agriculture, Food and Marine Michael Creed announced, according to the television news channel RTE.
RTE said the three are reportedly the first European beef processors to gain access to China.
Creed said the opening of the market will provide "excellent" opportunities for Irish farmers and processors and is a key development amid the uncertainties linked to Brexit.
"Primarily it's a triumph for our beef farmers because they're producing quality," the minister added. "But there were a lot of hoops to be jumped through: diplomatic, political [and] technical, but they're all cleared now."
He is due to lead a trade mission to China in May to further build on relations and push for the approval of five more beef plants, which have applied for access but have not yet been approved.
The broadcaster said those factories are ABP in Nenagh, Kepak Clonee, Liffey Meats, Dawn Meats Charleville and Kildare Chilling.
"This is a market of nearly 1.5 billion people so a small part of that market can deliver huge rewards," Creed said.