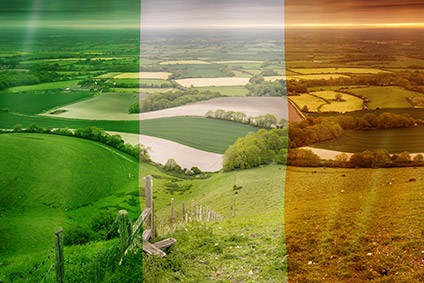 Ireland has "six clusters" of Covid-19 in meat factories, the country's Agriculture Minister has said.
Michael Creed, Ireland's Minister for Agriculture, Food and the Marine, revealed the number of groups of cases in the country's parliament, the Dáil, on Thursday (30 April). He did not disclose their location.
In response to questions on conditions in Ireland's meat plants, Creed said the country's government was "aware of six clusters, five in processing plants and one in a deboning plant".
Rosderra Irish Meats Group, one of Ireland's major pork processors, has confirmed positive cases of the novel coronavirus among staff.
Beef and lamb major Dawn Meats, meanwhile, has reportedly stopped operations at a site in Kilbeggan in central Ireland after four workers tested positive.
In a statement to The Irish Times, Dawn Meats said: "The company said the cases reflect less than two per cent of staff at the plant. However, the decision was taken out of an abundance of caution whilst we review the situation. No production was scheduled today or over the Bank Holiday weekend, and no decision has yet been taken with regards to deferring any scheduled activity next week." Today is a public holiday in Ireland.
Creed told the Dáil: "In all of this, public health is the primary concern. The processing of meat is important but it is a secondary concern to the primacy of the health of the people working in those plants. The measures in place include social distancing, hand-washing etiquette, Perspex screens, reduced throughput and provision of PPE [personal protective equipment].
"All of these have been part of the response that the industry has been proactive with regard to. This was part of the negotiations we had early on with all the stakeholders in terms of their responsibilities as businesses. I have to say I have been encouraged by that response. There has been engagement by those meat plants. The feedback to me is that there has been strong co-operation."