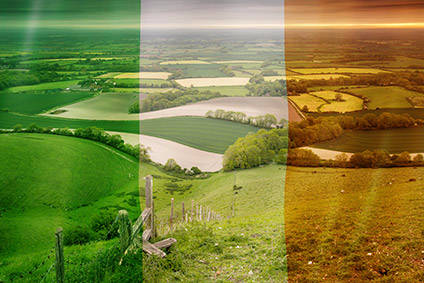 Food safety and advertising chiefs in Ireland have issued new guidance aimed at ensuring certain marketing terms used by food manufacturers, retailers and foodservice firms do not "mislead" consumers.
The Advertising Standards Authority for Ireland and the Food Safety Authority of Ireland (FSAI) have provided "agreed guidance for the food industry on using specific marketing terms" such as 'artisan', 'artisanal', 'farmhouse', 'traditional' and 'natural' to describe foods placed on the Irish market.
Dr Pamela Byrne, CEO of the FSAI, said: "Marketing terms, by their design, are there to attract consumers to buy certain products and are an essential part of business development in the food industry. However, they have the potential to mislead when used incorrectly. Small manufacturing businesses rely on the marketing terms in order to distinguish their products from mainstream commercial foods."
The agencies said the new guidelines follow a period of "extensive food industry engagement".
The guidance applies to all foods on the Irish market except where European or Irish national law "covers the use of certain marketing terms for specific foods, such as "traditional butter", or "where foods are registered as traditional specialities guaranteed, protected designation of origin, or protected geographical indication".
The guidance says food should not be marketed in a way that suggests a product "possesses special characteristics, when, in fact, all similar foods possess such characteristics, in particular by specifically emphasising the presence or absence of certain ingredients and/or nutrients".
According to the guidance, the terms 'artisan' or 'artisanal' must meet criteria including that the food "is made in limited quantities by skilled crafts people" and the processing method is "not fully mechanised and follows a traditional method".
The term 'farmhouse', or similar terms "that create an impression that a food originates on a farm", should only be used on foods that can "legitimately claim" to meet criteria such as being made made "in a single location on a farm", made by "a micro-enterprise" and the "characteristic ingredient(s) used in the food are grown or produced locally".
According to the agencies, "food businesses should aim to ensure marketing terms used on foods are compliant with relevant legislation and information contained in the guidance as soon as possible". However, the agencies said the guidance applies "as a minimum" to all labels of foods on the market or advertised after December 2016.