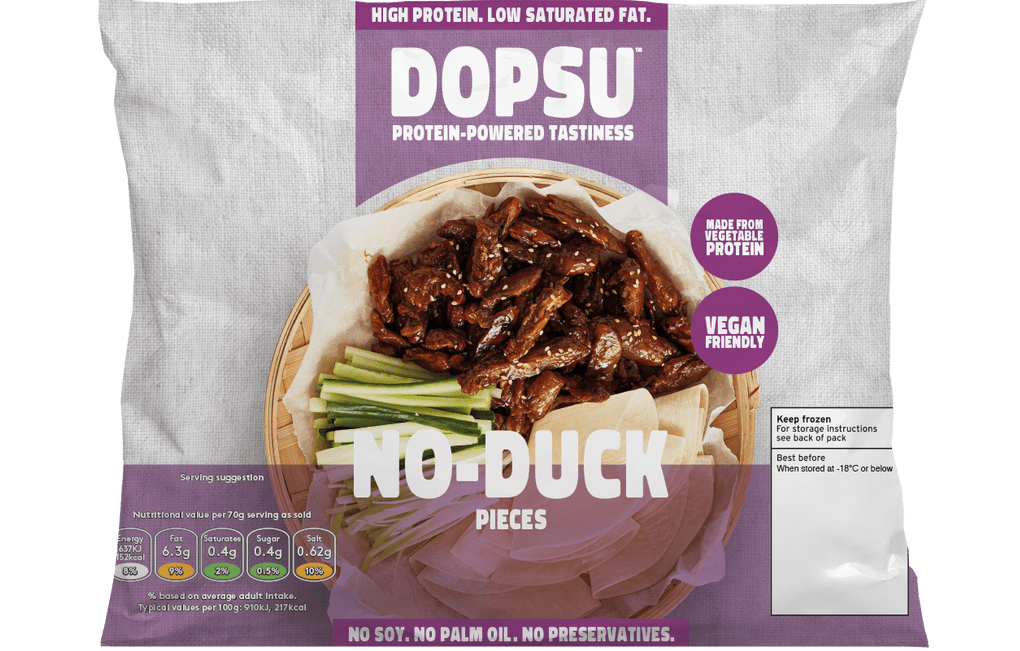 Ireland-based meatpacker ABP Food Group has launched a frozen alt-meat brand, Dopsu.
The company, best-known for supplying Irish beef, said the plant-based range is aimed at consumers who are looking to reduce meat consumption.
Dopsu will hit retailers in the UK this month. It is already available in the foodservice channel. The name Dopsu is a portmanteau of the words doppelganger and substitute.
The product range comprises of No-Beef Pieces, No-Chicken Pieces, No-Duck Pieces, No-Lamb Pieces and No-Pork Pieces and is made from pea protein with no preservatives, soy or palm oil.
Bob Carnell, CEO of ABP's UK arm, said: "With research showing the meat-free category has doubled in size over the past five years, we recognise the need to respond to consumer demand in the sector. The product has already been very well-received in the foodservice sector and we hope to build on that success in retail.
"The launch of a meat-substitute brand complements our core business, beef, and provides a choice for flexitarian consumers who are being driven by health, convenience and environmental considerations."
Ardee, Co. Louth-headquartered ABP first entered the meat-free category in 2011 and since then has produced own-label alt-meat products.
It has also launched plant-based lines under the Men's Health Kitchen and Debbie & Andrew's brands and through the Equals brand which was delisted in 2019.
Just Food Guide: Eyeing alternatives – meat companies with stakes in meat-free and cell-based meat