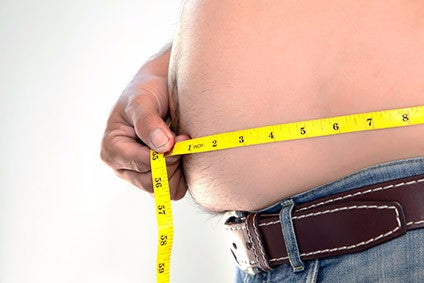 Ireland's government is preparing to unveil a "global first" code of practice to tighten restrictions on the sponsorship, marketing and product placement of food high in fat, salt and sugar (HFSS) to children and adults.
Details of the code are still under wraps, but Ireland's health promotion minister, Marcella Corcoran Kennedy, said: "I understand that our code with guidelines on sponsorship will be a global first."
Corcoran Kennedy said the Department of Health had spent 18 months developing the code with the Food Safety Authority of Ireland, the food industry, advertisers and "other key stakeholders".
"In Ireland we have a good track-record on restricting marketing to children of these foods in the broadcast media, being the first country in the world to ban celebrity endorsement of HFSS foods and drinks," Corcoran Kennedy added. "However, we still have a way to go and our next focus will be to press for a 9pm watershed on HFSS foods advertising on TV and radio."
Corcoran Kennedy said the new code is needed to bolster other Irish health initiatives because the World Health Organization has forecast the country "is on course to become the most obese nation in Europe, unless action is taken now".
A Department of Health spokesperson told just-food today (12 May) the upcoming code will apply to non-broadcast media, as broadcast media is subject to a Broadcasting Authority Of Ireland (BAI) Code.
However, the spokesperson revealed the BAI is preparing to review its code, which governs "advertising, sponsorship, product placement aimed at children or broadcast in or around children's programming".
The code includes "rules on the promotion to children of HFSS food" and the department "will be making a submission to the BAI in light of this review", the spokesperson said.
In September, the Irish government launched a ten-year national obesity plan that outlined a series of proposals including a tax on sugary drinks, the setting of maximum portion sizes, restrictions on marketing and reformulation targets.