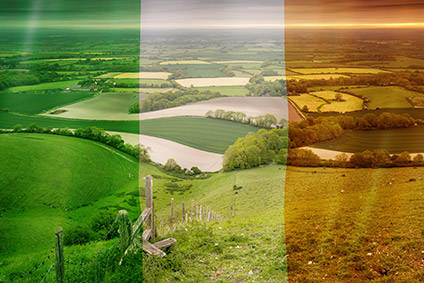 The Irish government has enacted a grocery goods regulation in a bid, the lawmakers said, to "rebalance relationships" between suppliers and retailers in the grocery sector.
Richard Bruton, the Minister for Jobs, Enterprise and Innovation, signed into law an initial set of regulations aimed at controlling "certain practices" in the grocery industry. Through the changes, the Irish government aims to ensure that dealings in the sector are "fair and sustainable".
Under the new regulations, grocery goods contracts will be required to be in writing and cannot be varied or terminated without the "express consent" of both parties. Suppliers cannot be required to make payments for the listing of goods, marketing costs, shelf positioning, wastage or shrinkage.
The provisions also require payments to be made to suppliers within 30 days of receipt of goods. Suppliers will not be obliged to obtain goods or services from a third party from whom a retailer receives payment. Suppliers can require retailers to provide sales forecasts, the government added.
The DJEI said that the Competition and Consumer Protection Commission has "substantial powers" to enforce compliance, including penalties up to EUR100,000 (US$109,054) or two years in prison. Suppliers also have the right to take proceedings for damages in the Circuit Court.
Commenting on the move, Bruton said: "There is potentially a real inequality between these players which can be abused in a manner that is not in the interests of jobs, consumers or sustainable safe food. I am now signing an initial set of regulations into law… [that] will guard against abuse. These regulations will focus on food and drink, which have clearly been the products on which there has been most concern expressed."
The move was welcomed by the Irish food industry.
Food and Drink Industry Ireland director Paul Kelly said that the regualtions are a "unique opportunity" to create a "fair" trading environment.
"Unfair practices faced by food companies include a failure to respect contractual terms, de-listing threats and unilateral deductions off-invoice without sound business reasons. In the short-term these demands impact on individual suppliers, but ultimately they are also bad for consumers," he noted. "The regulations present a unique opportunity to create a fair trading environment in the Irish grocery sector, it is now up to the Competition and Consumer Protection Commission to effectively and efficiently enforce the rules."