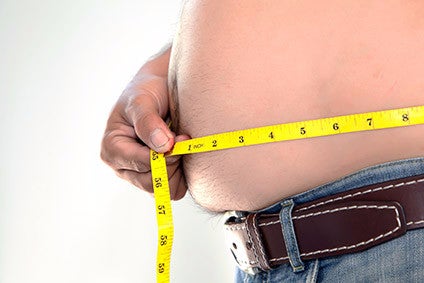 The Irish government has launched a ten-year national obesity plan that outlines a series of proposals including a tax on sugary drinks, the setting of maximum portion sizes, restrictions on marketing and reformulation targets.
Health minister Simon Harris said the plan was needed because levels of overweight and obesity in Ireland had "doubled" in the past two decades.
Harris said: "Now only 40% of us have a healthy weight. In terms of scale, this represents one of the biggest public health challenges Ireland is facing today. According to the World Health Organization (WHO) these levels are forecast to increase and Ireland could top the European 'league tables' in this regard."
According to government plans, Ireland's Department of Health will now "develop appropriate legislation as required and liaise with other departments on relevant legislation".
Paul Kelly, the director of industry association Food and Drink Industry Ireland (FDII), said: "FDII supports evidence-based policy making and a collaborative approach to diet and public health. There are elements of the new policy that the food and drink industry can support through our work on effective measures like product reformulation, nutrition labelling, product choice and workplace wellbeing."
However, Kelly said: "The food sector is adamantly opposed to the inclusion of policy measures, like food and beverage taxes, which are unfair, discriminatory and not evidence based.".
The Irish government's proposals are set out in the plan A Healthy Weight for Ireland – Obesity Policy and Action Plan 2016-2025.
According to the plan: "The findings of Irish adult and children nutrition surveys over the last 10 years show that eating habits are not consistent with optimal health. Excess consumption of saturated fats, trans fats, sugars and salt (especially from foods and drinks on the top shelf of the food pyramid) and low consumption of fruit and vegetables are the major problems in the Irish diet."
The obesity plan outlines initial "short-term (five-year) targets" to tackle overweight and obesity", aiming at "a sustained downward trend, averaging 0.5% per annum as measured by a Healthy Ireland Survey) in the level of excess weight averaged across all adults".
The short-term measures also plan "a reduction in the gap in obesity levels between the highest and lowest socio-economic groups by 10%, as measured by the Healthy Ireland and Childhood Obesity Surveillance Initiative surveys".
Over the ten years of the policy, "progress on achieving the targets will be reviewed every two years", the plan said. "The need to revise targets will be considered in the context of contemporary prevalence data, ongoing modelling exercises and the impact of specific policies and interventions."