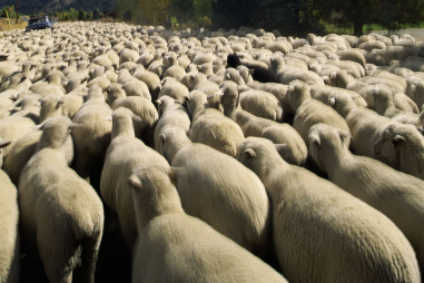 Ireland has won access to Qatar for its beef, sheep meat and poultry products.
Michael Creed, Ireland's Minister for Agriculture, Food and the Marine, announced the closing of the deal with Qatar's Ministry of Public Health.
"The opening of the Qatari market is the result of on-going efforts by my department, the Irish Ambassador accredited to Qatar and the agricultural attaché in the Gulf Region in recent times," Creed said. "The opening of this new market is a reflection of the confidence the Qatari authorities have in the rigorous controls and high standards of food safety we have in Ireland."
Irish agri-food exports to Qatar amounted to EUR8.8m (US$10.2m) in 2017, with dairy exports representing about 70% of that amount, the ministry said.
Noting "some market research estimates", the ministry added the Qatari meat market is expected to become a million tonne market by 2020. "Due to lower domestic production levels, meat imports are increasingly significant. Sheep meat is particularly popular, at around 35% of total meat consumption."
Creed reiterated he is committed to ensuring Irish meat exporters have access to as many global markets as possible in accordance with the Food Wise 2025 initiative. The Ministry for Agriculture, Food and the Marine, the Department of Foreign Affairs and Trade, and trade body Bord Bia "would continue to work closely in achieving this goal".
Food Wise 2025 is a ten-year plan launched in 2015 that seeks to boost Ireland's exports. The programme targets to increase shipments by 85% to EUR19bn, raise production outputs by 60% to EUR10bn, and to create 23,000 new jobs in the supply chain.
The opening up of the Qatari market follows an export deal reached in April with China for select Irish beef processors.