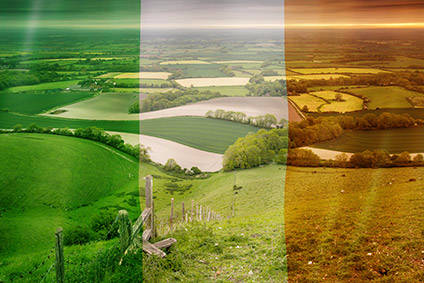 Reports from Ireland suggest the country's government is working on a financial support scheme to bolster Irish food exporters in case of a no-deal Brexit outcome.
The UK and European Union are continuing with talks to try and agree on a trade deal for when the post-Brexit transition period ends on 31 December but many observers believe an agreement is unlikely.
Ireland would be badly hit by such a scenario with the UK accounting for one third of its agri-food exports. Almost half of Ireland's beef is sold into the UK, for example.
But according to an article in Ireland's Business Post newspaper yesterday (13 December), Ireland's Foreign Minister Simon Coveney is keen to ensure business does not disappear as a result of World Trade Organization trading tariffs being introduced – the default position if a deal cannot be agreed.
"At some point in the future we will hopefully be trading again in Britain, and we certainly don't want to be losing market share for a really important market," Coveney told the newspaper in an interview.
In a separate interview with the country's Sunday Independent newspaper, Ireland's Deputy Prime Minister, Leo Varadkar, said ministers may have to spend the full EUR3.4bn (US$4.13bn) Covid-19 and Brexit fund set aside in October's budget for 2021 if there is no deal.
Varadkar said the wage subsidy scheme introduced this year for pandemic-hit firms and the Covid Restrictions Support Scheme for those forced into limited trade could be adopted to help firms adversely affected by a no-deal Brexit.