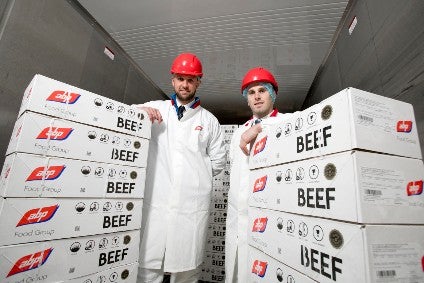 ABP Food Group has scored a second win in China with an agreement with Beijing Hopewise to launch a range of "premium" Irish beef products on the e-commerce platform JD.com.
Larry Goodman-owned ABP was one of three Irish beef processors that gained initial entry into China in May to supply its products.
Under the newly-secured deal, County Louth-based ABP will ship a range of beef cuts via container load to the Hopewise processing facilities in Shanghai and Beijing, according to a statement from the Irish firm. The meat will then be processed into consumer packs, with customers able to purchase for direct home delivery via the JD.com platform on their phones.
Mark Goodman, the managing director of ABP's international division, said: "ABP is delighted to be the first European processor to offer premium beef products to China's growing online marketplace. This deal is a further tangible endorsement of the quality beef that Ireland and ABP continues to offer. We look forward to building on our relationships in the Chinese market, and working closely with both the Department of Agriculture, Food and the Marine and Bord Bia to continue to grow the market share for Irish beef in China."
In May, ABP became the first Irish company to secure a beef contract in China under a three-year agreement with Asian restaurant chain Wowprime Co.
Earlier in the year, the company said it extended its range of premium "Irish Nature Organic" steaks with YATA, a Hong Kong-based supermarket chain. The firm also exports Irish beef to the Philippines and Japan.