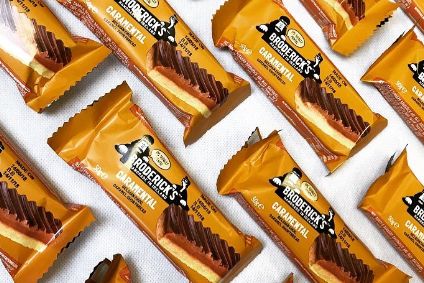 Broderick's, the Ireland-based chocolate food products group, has rejected reports it has sought court protection because it is in a precarious financial position.
The company also said the suggestion that 107 jobs at the company are at risk is not true.
Irish media outlets reported last week Broderick's, the trading name for Dublin-based Ina's Kitchen Desserts, was insolvent and had sought examinership from the Irish High Court.
Examinership is a process in Irish law whereby the protection of the court is obtained to assist the survival of a company. It allows a business to restructure with the approval of the High Court.
But in a statement sent to just-food, Broderick's said it "categorically refutes" it is insolvent and seeking examinership. It said the claims are from "a disgruntled minority 10% shareholder".
The Irish Times newspaper reported on Friday (30 October) 107 jobs were at risk as a Broderick's shareholder considered examinership and said the High Court was told in a hearing that the group had lost EUR5.5m (US$6.4m) so far this year and has had financial problems for a number of years.
Broderick's told just-food the company is trading profitably and has the full support of it's 75% majority shareholder Starkane, which is controlled by the BDO Development Capital Fund – a EUR75m SME growth fund – and its banker.
"The company grew by 20% in 2019 and is on course to deliver growth in 2020 despite the global pandemic," it said.
Broderick's described the court action as "unilateral", having been brought by Barry Broderick, a member of the Broderick family who is a minority shareholder and a director of the company.
It said the Broderick's board and Starkane only learned of the allegations and related court proceedings on Friday evening.
"The board of Ina's Kitchen Desserts rejects the bona fides and content of the accounting report commissioned and paid for by Mr Barry Broderick and presented ex-parte to the court today (Friday)," it said.
It said representatives of the board will attend the next scheduled court hearing of Barry Broderick's application on 10 November when it will "comprehensively rebut all the allegations made through Mr Broderick".
Broderick's added the "company's board, majority shareholder, Starkane, and banker remain fully supportive of Ina's Kitchen Desserts/ Broderick's in the continued execution of its growth strategy".
The company, which has been in existence for 26 years, started out from the kitchen of Ina Broderick. Its customers include grocers Aldi and Musgraves and foodservice outlets.