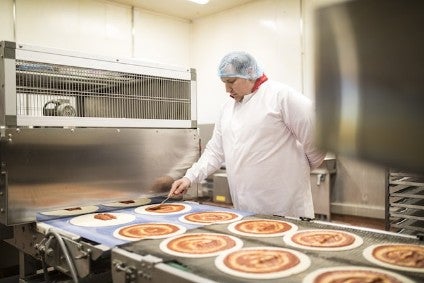 Crust & Crumb of Ireland, a manufacturer of pizzas, bases and flatbreads, is investing EUR5m (US$5.8m) in a new factory in Ballyconnell, County Cavan, as part of a strategy to combat the potential impact from Brexit.
With the investment, which was supported by the government-run scheme Enterprise Ireland, the company plans to expand its business into the chilled pizza market in countries within the European Union, and in the process hopes to create around 80 new full-time jobs.
Crust & Crumb was founded in 2011 and produces chilled pizzas using ingredients such as pea flour for its bases. The company makes products under its own brand as well as private label, and also supplies foodservice outlets. It operates two plants in Derrylyn, County Fermanagh. The new factory is expected to be operational by December.
Parent company Crust and Crumb Bakery Ltd supplies a range of chilled pizzas and counts the Muscle Food brand among its customers.
Mark McCaffrey, a spokesperson for Crust & Crumb, said: "This investment was necessary for the company's Brexit strategy and without financial support, this expansion could not have happened. This project is paramount to our survival after Brexit."