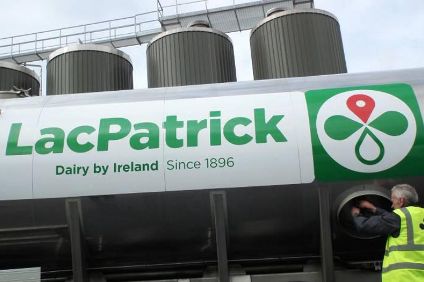 Irish milk processor LacPatrick Dairies is mulling its "strategic options" after recent interest from unnamed companies in the sector.
LacPatrick Dairies chairman Andrew McConkey said the alternatives on the table "may or may not include partnerships, joint ventures, mergers and other opportunities to consolidate the dairy industry".
He added: "The decision by the board of LacPatrick comes following a number of approaches from international and national companies from the sector in recent months.
"It is critical to note that the business will continue to run as it currently does with no disruptions of any kind to staffing or workloads. As soon as the board has made any further decision with regard to this strategic review, I will inform our suppliers and stakeholders immediately."
LacPatrick Dairies processes more than 600m litres of milk from more than 1,000 farmers. The majority of the milk – more than 500m litres comes from Northern Ireland – with the rest from the Republic.
The company markets dairy products to retail and foodservice customers and sells dairy ingredients to food manufacturers. It exports dairy products to countries including France, Germany, Singapore and Japan.