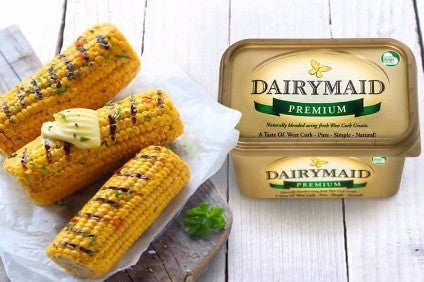 Ireland's Lisavaird Food Group has moved to buy local butter and dairy spreads producer JDS.
The deal, struck for an undisclosed sum, is subject to the approval of Ireland's Competition and Consumer Protection Commission (CCPC).
Lisavaird Food Group is part of the Cork-based Lisavaird Co-operative Creamery and owns companies including Glenmar Shellfish, meat processor Glen Aine and bakery firm Coolmore Fresh Foods.
"This acquisition fits well with Lisavaird Food Group's strategy to growth its presence internationally," Martin Dineen, Lisavaird's director and CFO of Lisavaird Co-op, said.
Family-owned JDS, established in 1871, has annual sales in the region of EUR16m a year. JDS' brands include Dairymaid and Just Like Butter spreads, as well as cooking oils Frytex and Garlic Gold. It also produces butter and spreads for the catering industry.
Lisavaird has confirmed that there will be no risk to jobs for 55 staff employed at JDS if the acquisition goes ahead according to plan.