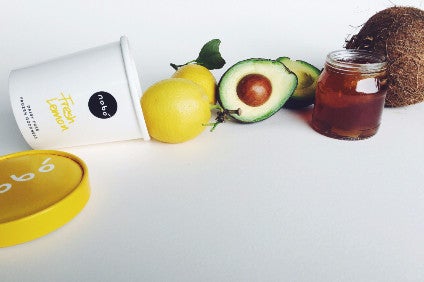 Irish health food brand company Nobo has launched its Frozen Goodness range of coconut and avocado-based dairy free ice cream alternatives in Whole Foods Market stores in the UK.
Nobo's three flavours available in the UK from 15 July include Fresh Lemon, Passion Fruit & Mango and Vanilla & Coconut. The range is free from dairy, refined sugar, gluten, gums or stabilisers.
Nobo co-founder Brian Nolan said the company had long admired Whole Foods' "philosophy and approach to food and feel that Nobo's ethos is very aligned with theirs".
Noland said: "We get daily requests from customers in the UK looking for Nobo so it's great to be able to point them in the direction of their nearest Whole Foods."
Brian co-founded Nobo in the summer of 2012 with wife Rachel. The couple had been living in New York, where they had careers and finance and advertising respectively, and were "always inspired by the diverse and exciting food offerings".
Rachel said: "At that time it was a dream of ours to launch a food brand and have it available from there. So for us personally it means a huge amount."
The couple, who are "self-confessed food geeks", left New York to pursue their business dream back in Dublin. After nearly two years in development with the support of the Food Works programme – a joint initiative between the Irish Food Board, Enterprise Ireland and the Irish Agriculture and Food Development Authority to support food entrepreneurs – the company's Frozen Goodness range was launched in a limited number of health food shops in the Dublin area in November 2013.
Today, the Frozen Goodness range is available in more than 450 stores across Ireland, the United Arab Emirates and now in the UK, including a UK listing with Co-operative Food.