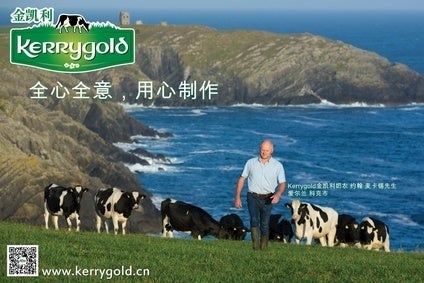 Dairy co-op The Irish Dairy Board is set to change its name to Ornua, a phrase derived from the meaning for "new gold" in Irish.
Ireland's largest dairy exporter and owner of brands including Kerrygold butter and Dubliner cheese said it brought in the new name to reflect its international expansion.
"As Ireland's largest exporter of dairy products, the IDB has been steadily building a global infrastructure to take advantage of the opportunities this new era in dairying will bring. A business with such reinvigorated ambition needs an identity that is fit for this new purpose – one that reflects its proud dairy heritage whilst clearly embodying a strong vision for the future. The new corporate identity, Ornua represents a modern, transformative heritage in the making," a spokesperson for the IDB said.
The co-op plans to formally unveil the new name next month ahead of the official removal of EU quotas on milk production in the bloc.