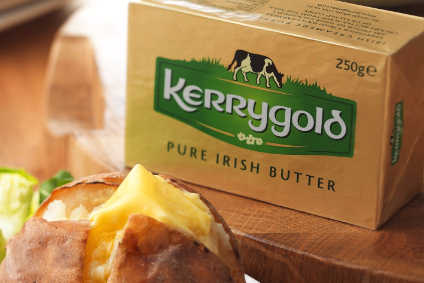 Ireland-based dairy business Ornua is lining up a fresh push into south-east Asia.
Ornua has launched Kerrygold butter and cheese and a spokesperson told just-food today (22 March) the move comes as the company prepares to expand into new regional markets of Vietnam, the Philippines and South Korea "by the end of this year".
Kerrygold products are now available to buy in major Singapore retailers and e-commerce sites, the spokesperson said.
"With a per capita GDP of more than US$50,000 and a western lifestyle highly adopted by its inhabitants, Singapore is an ideal place to showcase our brand in south-east Asia," the spokesperson added. "There is a diverse population of expats and locals who can appreciate our Kerrygold products."
Kerrygold products are also available in Malaysia, Hong Kong "and in mainland China, which is where we have our regional HQ and our only production facility in Asia, in Shanghai", the spokesperson said.
In 2015, Ornua acquired Shanghai-based dairy manufacturer Ambrosia Dairy, which supplies products including sour cream, yogurt and speciality cheeses to the high end retail and foodservice markets.
Last March, Ornua announced plans to grow its business in the Middle East and north Africa following the opening of a EUR20m cheese manufacturing facility in Saudi Arabia.