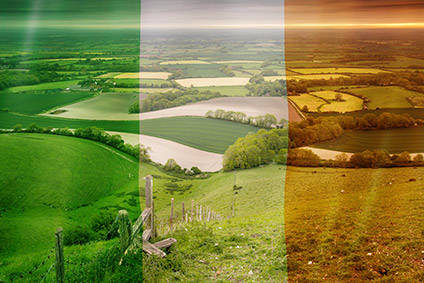 Food and drink manufacturers in Ireland are holding more stock than they would otherwise as part of contingency plans for Brexit but the local food body warns such inventory measures add an "unrecoverable cost" to businesses.
Bord Bia, the Dublin-based Irish food board, said 93% of companies in the sector are prepared for Brexit ahead of the new October deadline, compared to 74% last year, according to its latest report.
The Bord Bia Brexit Barometer 2019 also highlighted concerns still remain in areas such as potential higher customs costs, logistics difficulties, financial resilience, customer relations, and market diversification, but more worryingly, a large proportion said the forthcoming exit from the EU was holding back investment.
On stock piling, Bord Bia said 70% of companies have developed contingency options in response to Brexit, while 85% have activated those plans. "Stockholding adds a layer of unrecoverable cost for companies and it is important that this is incorporated into financial planning," the report noted.
It also suggests stockpiling will become more difficult as the busy Christmas season approaches with storage being at full capacity in preparation.
While many firms have reviewed their supply chains ahead of October, Bord Bia said "there are clear levels of discomfort amongst respondents about how prepared some supply chain partners are".
More than 52% of respondents said they were holding up to three weeks of stock outside of Ireland.
The UK accounted for 37% of all Irish food and drinks exports last year, valued at EUR4.5bn (US$5.05bn), and some 68% of the respondents to Bord Bia said they are still uncertain about the Brexit implications.
With respect to customs, 51% have calculated the cost of customs processes and compliance, up from 25% last year. But, Bord Bia said "given the impact of additional customs costs on the profitability of companies, it is concerning that despite much progress, 49% of companies have yet to factor this into financial planning".
On investment, 62% said Brexit was having an impact, up from 50% a year ago. The food board added that 29% have put investments on hold, while 20% have delayed or put operational spending on the back-burner. Around 45% of Irish food and drinks companies expect Brexit to shave about 1% to 10% off profitability.
Meanwhile, in terms of market diversification, 74% of firms are "actively seeking" to expand into new markets as a consequence of Brexit.
"Brexit costs relating to logistics and supply chain and customs compliance are having the biggest impact on companies' cost base," Bord Bia said. "Estimating the financial impact of Brexit is challenging due to uncertainty around the outcome."