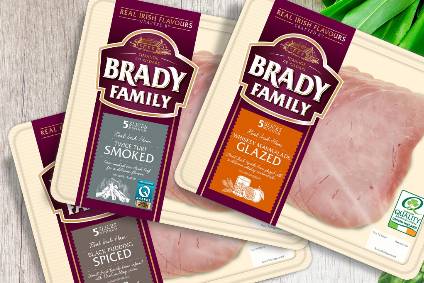 Ireland-based meat group O'Brien Fine Foods has stopped processing operations at a factory where dozens of staff have tested positive for Covid-19.
Some 80 employees at the plant in Timahoe in central Ireland have been infected following a "sudden spike" that was "difficult to comprehend," according to a spokesperson.
"Of 243 tests completed, 80 have been confirmed as positive for Covid-19. Of the 80 confirmed, the level of asymptomatic infectivity appears to be very high. We are completing testing of a further 42 employees today," the spokesperson said.
In May, O'Brien Fine Foods had what it describes as two "isolated cases" of infection among staff, separate incidents where one employee was believed to have been in close contact with a confirmed case outside of work, with another remote employee believed to have been in contact with a healthcare worker.
The current outbreak looks to have been sparked by another case on 30 July. O'Brien Fine Foods says it decided two days ago to test all staff after talks with government health officials.
"The decision to suspend all processing operations is a precautionary measure," the spokesperson said. "Following consultation with the HSE [public agency Health Service Executive], our warehousing facility will operate at minimum staffing and capacity levels. A further comprehensive deep clean of the facility is underway and a full risk assessment process has commenced in the interest of employee and public health."
O'Brien Fine Foods supplies branded and own-label meat products. The company's brands include Brady Family ham and Homebird chicken. The group's customers include Lidl and Dunnes Stores.