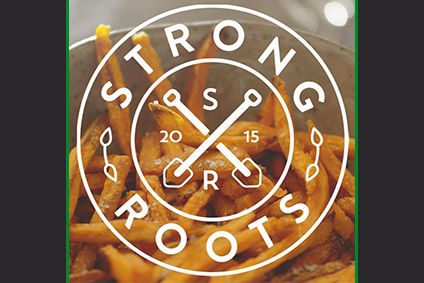 Strong Roots, an Irish start-up food company, has broken into the UK with listings in Waitrose and Whole Foods Market.
Aimed at time-poor consumers who still want to eat healthily, the Strong Roots range consists of four products and company founder Samuel Dennigan says he wants to "revolutionise" the way people think about frozen food.
The range, which are all available in the UK consists of oven-baked sweet potato fries and kale and quinoa burgers.
"After Strong Roots success in Ireland, we know there's a demand for health-focused and convenient frozen food, and a key part of the brand's growth strategy is to expand our customer base in the UK and further afield," Dennigan said.
The UK is the first overseas outpost for the Dublin-based company, but a spokesperson said it already had plans to enter into Middle Eastern markets.
"Our innovative products offer consumers a healthy option in the frozen aisle, making it ideal for those with busy lifestyles who need to cut corners in the kitchen," said Dennigan. "A vegetable food range that can be enjoyed on its own or part of a balanced meal, which is also vegan-friendly with no artificial flavours, makes it accessible to a wide range of shoppers whether they have food intolerances or want a convenient healthy lifestyle."