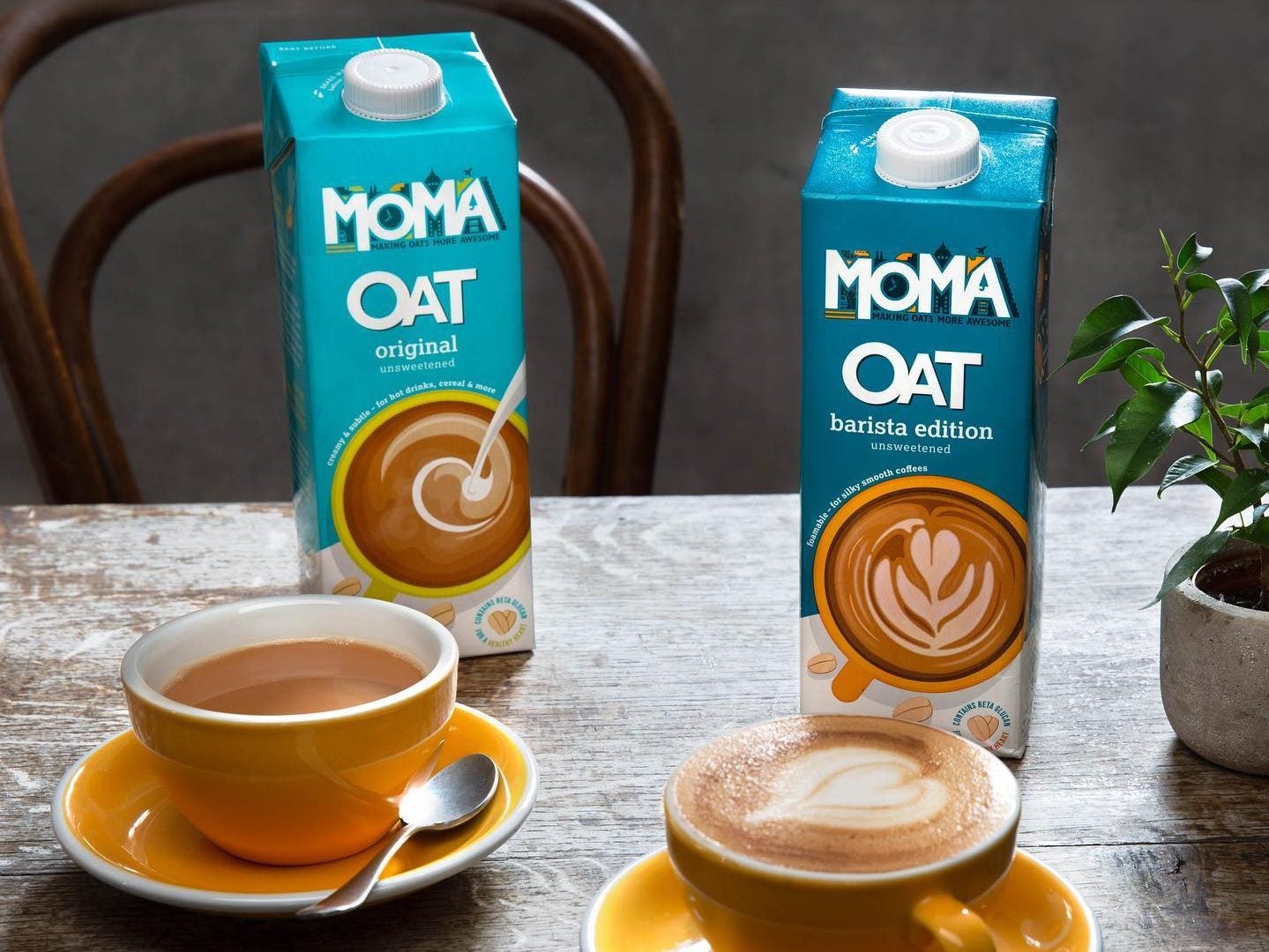 AG Barr, the maker of Scottish soft-drink brand Irn-Bru, has acquired around 60% of Moma Foods, a London-based supplier of breakfast cereal and plant-based milk.
Financial terms were not disclosed in a brief statement AG Barr made to the London Stock Exchange this morning (6 December).
Moma Foods was set up by Bain & Co. management consultant Tom Mercer in 2005. Mercer started out selling to commuters at London railway stations and built a business with listings for its porridge at the UK's major supermarket chains. It also markets granola and muesli. In 2019, the company expanded its range to include oat-based alternatives to milk.
AG Barr said its deal with Moma Foods contains "an agreed path to full ownership over the next three years".
The transaction comes seven months after another major UK soft-drinks manufacturer, Britvic, acquired local plant-based milk supplier Plenish.
Roger White, AG Barr's CEO, said: "Plant-based milk is a fast-growing category, in particular, and Moma's oat milk is a premium quality product with huge potential. This exciting investment is a positive indication of AG Barr's growth ambitions."
Mercer added: "I believe that together we can harness the passion that is integral to Moma and grow into a significantly bigger brand. We're 100% focused on crafting oats into the tastiest food and drink products we can, and I'm looking forward to the next leg of our journey."
From the Just Food archive, November 2017: UK breakfast firm Moma Foods adds overseas push to growth plans – interview