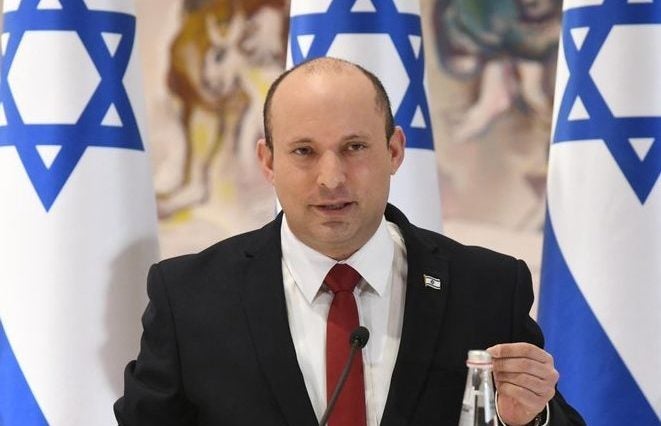 Unilever has become embroiled in a row with Israel after its Ben & Jerry's ice-cream business announced it would no longer be selling its products in territories the country occupies but which are claimed by Palestine.
Following the announcement of the boycott yesterday (20 July), Israel Prime Minister Naftali Bennett spoke with Alan Jope, the CEO of Unilever, which has owned US ice-cream company Ben & Jerry's since 2000.
A statement from the Prime Minister's office following that call said Bennett "made it clear that he views with utmost gravity the decision by Ben & Jerry's to boycott Israel and added that this is a subsidiary of Unilever, which has taken a clearly anti-Israel step".
The statement added Bennett "emphasised that from the perspective of the State of Israel, this is an action that has severe consequences, including legal, and it will take strong action against any boycott directed against its citizens".
Israel's foreign ministry also condemned Ben & Jerry's decision over what the company calls "the Occupied Palestinian Territory". The ministry labelled Ben & Jerry's move as "a surrender to ongoing and aggressive pressure from extreme anti-Israel groups" and said the company was cooperating with "economic terrorism".
Ben & Jerry's decision to stop selling its products in the Israeli-occupied West Bank and East Jerusalem also appears to have caused a row internally. Yesterday, the company's independent board criticised statements from its parent company and Ben & Jerry's itself, which said the ice-cream business would continue to sell its products in the rest of Israel.
In an interview with US broadcaster NBC News, the ice-cream company's chairperson, Anuradha Mittal, said the line in the statement about it staying in Israel wasn't agreed on and Unilever had no authority to make such a promise.
Ben & Jerry's, which in the past has taken political stances on issues such as climate change and the Black Lives Matter movement, could now face a backlash in the US from supporters of Israel.
Israel's ambassador to the US, Gilad Erdan, has sent letters to the governors of 35 US states that have laws against boycotting Israel, asking them to place sanctions on Ben and Jerry's in accordance with their own legislation.
The Times of Israel newspaper reported Erdan wrote in the letter the "boycott of hundreds of thousands of citizens living in Judea and Samaria" is the "de facto adoption of anti-semitic practices and advancement of the de-legitimisation of the Jewish state and dehumanisation of the Jewish people." He was using the biblical terms for the occupied territories.
The ice-cream maker said its action would take effect at the end of 2022, when its contract with the current Israeli manufacturer and distributor expires.
Just Food asked Unilever for a response to Prime Minister Bennett's comments and ambassador Erdan's call for sanctions against Ben & Jerry's but the company said there are no further updates following the statement it made yesterday.
In that statement, Unilever said: "The Israeli-Palestinian conflict is a very complex and sensitive situation. As a global company, Unilever's brands are available in more than 190 countries and in all of them, our priority is to serve consumers with essential products that contribute to their health, wellbeing and enjoyment.
"We remain fully committed to our presence in Israel, where we have invested in our people, brands and business for several decades.
"Ben & Jerry's was acquired by Unilever in 2000. As part of the acquisition agreement, we have always recognised the right of the brand and its independent Board to take decisions about its social mission. We also welcome the fact that Ben & Jerry's will stay in Israel."