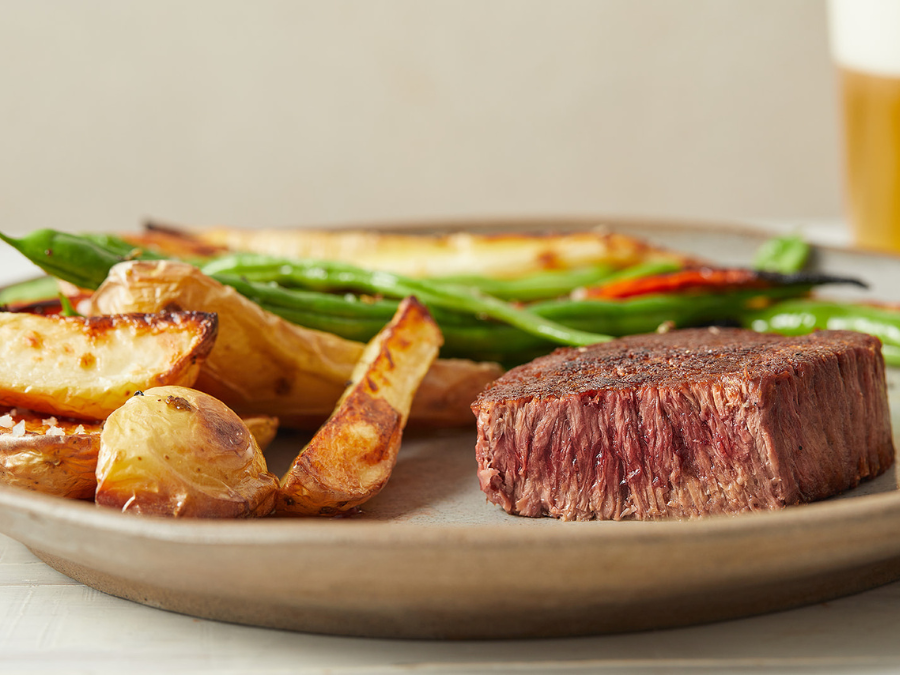 Chunk Foods, a fledgling Israeli company specialising in plant-based whole cuts, has raised $15m in Series A funding.
The round was led by Fall Line Capital, an early investor in US plant-based meat group Impossible Foods.
Other investors included The MIT E14 fund and Robert Downey Jr.'s Footprint Coalition Ventures.
Chunk Foods first raised $2m in a pre-seed round to develop its plant-based whole-cut meats. The company, which is using fermentation, said the new funds are being used to construct "one of the largest plant-based whole cuts factories in the world".
The business' new facility will be completed this summer and will have the capacity to manufacture "millions of steaks" annually.
"At a time in which consumers are driven by health and well-being in their food choices, while still demanding great taste, we are committed to meeting their rising expectations and revolutionising eating habits," Chunk Foods CEO Amos Golan said. "We are humbled to have the support of top-tier investors who share our vision of creating a new and delicious centre-of-plate standout that is sustainable, nutritious, and accessible to everyone."
Chunk Foods sells its plant-based alternatives to steaks at restaurants in New York City and Los Angeles, including Coletta, Anixi and The Butcher's Daughter.
"Their innovative approach to creating plant-based meat products with exceptional texture and taste while maintaining a clean label is impressive," Fall Line Capital MD Eric O'Brien said. "Moreover, their ability to provide them at affordable prices offers a unique opportunity to address the gaps in the plant-based market, which has often been criticized for its high costs, overly processed options, and lacklustre taste."