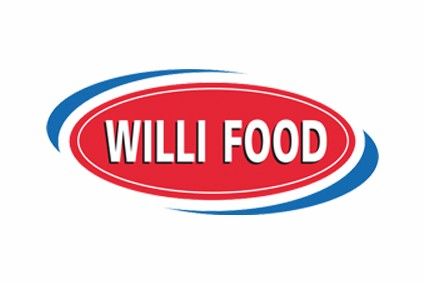 G. Willi-Food International, the Israel-based kosher food specialist, has revealed its plan to invest in local business Bikurei Hasadeh has been put on hold.
In a statement today (8 July), G. Willi said its plans to take a stake in Bikurei Hasadeh – which is engaged in the import, distribution and marketing of fresh fruits and vegetables to the retail and institutional markets in Israel – have been postponed but not abandoned.
"In light of discussions between the parties, it was decided at this stage to delay the negotiations and the due diligence process, and it was agreed that the parties would resume discussions in a few months," it said.
The deal was originally announced at the end of April. The plan was to issue to G. Willi 41% of Bikurei Hasadeh's issued share capital for ILS70m (US$19.4m at the then exchange rate).
Simultaneously, the founding shareholders of Bikurei Hasadeh would sell to G. Willi 10% of its issued share capital, meaning post-deal it would have a 51% stake in the business.
At the same time, it was announced G.Willi would also be investing in another local business, Miki Food Industries, which is engaged in the production of a range of salads, fish salads and smoked fish products. The plan was for G. Willi and Miki to establish a new company that will acquire from Miki all of its assets and activities.
In today's statement, G. Willi said that deal is not yet over the line.
"The parties are still in the stage of due diligence in order to complete the deal to sign a specific agreement that will include conditions precedent which are customary in agreements of this kind," it said.
G. Willi said it was making the announcement about the deals in response to speculation in the local media.
It said there is no guarantee that either of the transactions will be completed or, if completed, what the final terms of the transactions will be.