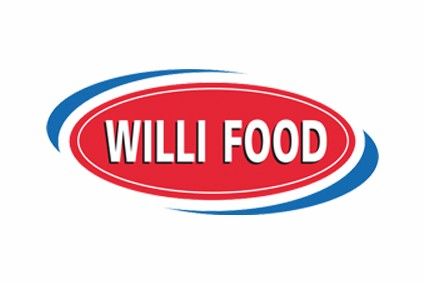 G. Willi-Food International, the Israel-based kosher food specialist, has revealed it is to invest in local businesses, Bikurei Hasadeh and Miki.
The manufacturer and marketer of kosher foods said it was making the announcement in response to speculation in the local media.
Bikurei Hasadeh is engaged in the import, distribution and marketing of fresh fruits and vegetables to the retail and institutional markets in Israel.
Under the terms of the deal, it will issue to G. Willi 41% of its issued share capital for ILS70m (US$19.4m).
Simultaneously, the founding shareholders of Bikurei Hasadeh will sell to G. Willi 10% of its issued share capital, meaning post-deal it will have a 51% stake in the business.
The deal with Miki, which is engaged in the production of a range of salads, fish salads and smoked fish products, will see G. Willi and Miki establish a new company that will acquire from Miki all of its assets and activities.
G. Willi will hold 70% of the new company's share capital and Miki 30%. The new company will pay ILS10m for the assets, making G. Willi's investment ILS7m.
In addition, G. Willi will extend to the new company a shareholders' loan of ILS5m.
G. Willi-Food markets and sells its food products to more than 1,250 customers and 2,500 selling points in Israel and around the world, including large retail and private supermarket chains, wholesalers and institutional consumers. The company's operating divisions include Willi-Food in Israel and Gold Frost, which designs, develops and distributes branded kosher, dairy-food products.