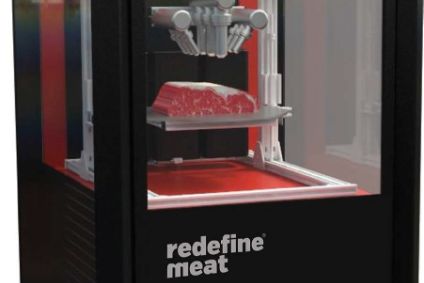 Redefine Meat, an alt-protein business based in Israel using 3D technology, has raised US$29m in a series A funding round.
The plant-based business said the funds will be used for a large-scale pilot project and for commercial product launches in Europe, Asia and North America. This will follow the planned completion of a production facility for the company's industrial 3D alt-meat printers later this year.
The funding round was led by Hong Kong-based Happiness Capital and US- and Israel-based Hanaco Ventures. They were joined by CPT Capital, an alternative-protein investor and early supporter of Redefine Meat, as well as other new investors including Losa Group, Sake Bosch, and K3 Ventures.
Eshchar Ben-Shitrit, CEO and co-founder of Redefine Meat, said: "We are thrilled to have concluded this round of funding with such a unique and diverse group of highly experienced, professional investors who share our vision.
"This funding, which was concluded faster and better than we could have imagined a year ago, is a major step towards becoming the world's biggest alternative-meat company by 2030."
Eric Ng, CEO of Happiness Capital, said: "Redefine Meat offers a unique solution that appeals to meat-eaters with tasty and sustainable food. With technology that is ready for production, and strong strategic partners, Redefine Meat is poised to deliver high-quality meat alternatives that can make a meaningful impact on global meat consumption."
Last month, Redefine Meat, founded in 2018, announced a strategic agreement with Israeli meat distributor Best Meister following a blind-tasting of alternative-meat products co-organised by the two companies which demonstrated a 90% acceptance rate amongst meat eaters.