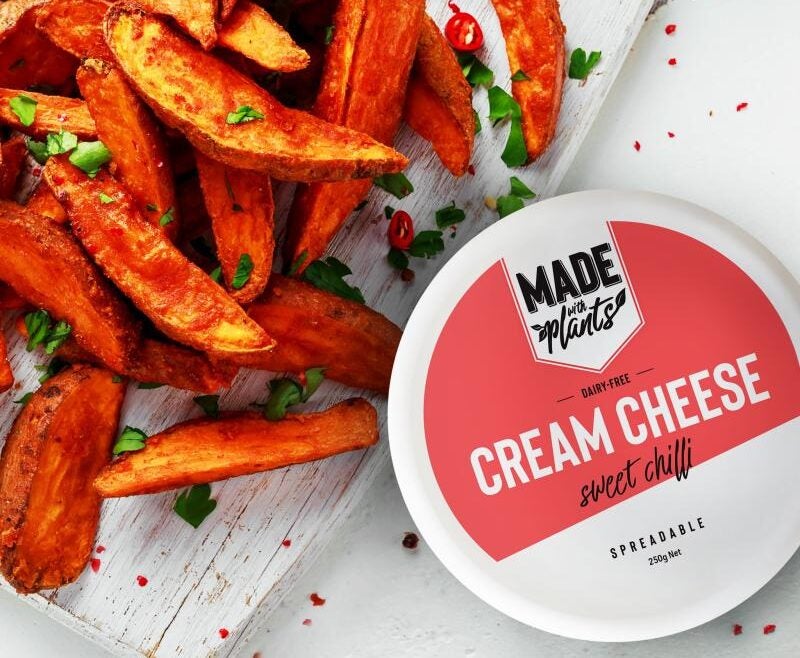 Vgarden, the vegan arm of Israel's Gan Shmuel Health Industries and Agricultural Cooperative, has teamed up with Australian plant-based business Cale & Daughters.
Under the Vgarden Australia venture, the two parties plan to build a manufacturing plant in Brisbane that will employ around 50 people. Development will take place over two years but the facility is expected to be operational by the end of next year.
Set up in 2015, Vgarden supplies plant-based cheeses, spreads and pastries, as well as alternatives to meat and fish, under the Mashu Mashu brand. The company serves retail customers such as Woolworths and Costco. It also supplies foodservice clients, including fast-food restaurant chains Burger King, Pizza Hut and Domino's Pizza.
Cale & Daughters plays in similar categories offering vegan cheeses, tofu, meat-free bacon, chicken and pepperoni with brands that include Made with Plants, Get Plant'd and PlantAsia meals. It also supplies retailers Woolworths and Coles, and also the out-of-home channel.
Ilan Adut, the CEO of Vgarden, said: "After investing time and resources into creating this collaboration, it is very exciting to come out of stealth mode today as we launch this new business in such a high-growth and meaningful market."
Tel Aviv-listed Gan Shmuel Health Industries was formed via the merger of Gan Shmuel Foods and Ganir, fruit cultivators and suppliers of fresh produce and juices.
Cale Drouin, who founded the Australian business in 2019 and is CEO, added: "Consumer demand continues to surge in this market as the adoption of veganism, the reduction of the consumption of meat, and interest in plant-based food alternatives grows."
"Ultimately, manufacturing locally in Australia means we'll be able to maintain price competitiveness and product accessibility, while being positioned to rapidly respond to the needs of our market Down Under."