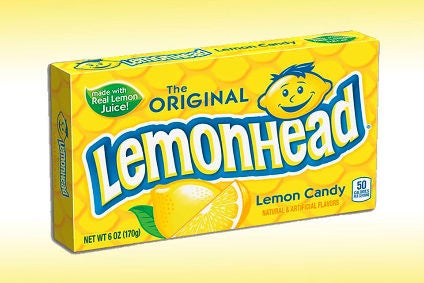 Italian confectionery business Ferrero has announced it is to acquire US firm Ferrara Candy Co. via an affiliated company.
Ferrero, which makes Ferrero Rocher and Kinder chocolate products and Nutella spreads, has bought Ferrara from private-equity firm L. Catterton for an undisclosed amount.
Ferrara Candy Company is the third-largest, non-chocolate confectionery company in the US, with candy brands including Trolli, Lemonheads, Red Hots and Brach's.
The Italian firm said it expects to operate Ferrara as a separate unit and to maintain Ferrara's headquarters in Oakbrook Terrace, Illinois, and said it had no plans to 'consolidate' Ferrara's plants.
Giovanni Ferrero, executive chairman of the Ferrero Group, said: "We are pleased to welcome the Ferrara business, brands and people to Ferrero. With this acquisition, we are continuing to increase our overall footprint and product offering in the important US market, establishing a presence in new confectionery categories with attractive growth prospects, including gummy and seasonal candies.
"We look forward to continuing to grow the Ferrara business, investing in its brands to support expansion plans, leveraging its US manufacturing plants and distribution centres, and creating opportunities for its talented people."
Todd Siwak, chief executive officer of Ferrara, said: "We have long admired Ferrero's core values of loyalty and trust, respect and responsibility, integrity, and commitment to quality, which align closely with our passion for bringing smiles to generations of candy lovers.
"Joining forces with Ferrero gives us the opportunity to accelerate our growth plans in the US and international markets and share best practices as part of a larger, stronger organisation."
Both companies had been linked with the acquisition of Nestle's US confectionery arm – Ferrero as recently as July.