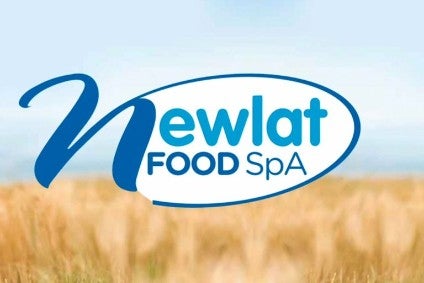 Italian food group Newlat is eyeing up one or two acquisitions over the next six to eight months as it seeks to double the size of the business in terms of revenues.
Andrea Rossi, Newlat's head of business development, told just-food today (30 October) that the company already has five M&A targets in mind in categories such as dried and fresh pasta, bakery and dairy, but would not expand more on the finer details. The acquisitions will be centred on Italy, Germany, Switzerland, the Nordic countries, Eastern Europe excluding Russia, the UK, France and Spain, and are expected to close by the summer of next year, he added.
News of Newlat's M&A aspirations follows the completion of its initial public share offering last week, when the dairy, bakery and pasta business owned by the Mastrolia family raised around EUR80m (US$88.9m), a figure provided by Rossi. The shares started trading on the STAR segment of Borsa Italiana's Mercato Telematico Azionario platform on 29 October.
Rossi said Newlat was aiming to raise about EUR100m from the share offering but cut the target size whilst the IPO was ongoing. The company was originally looking to issue 17m shares, but lowered it to 12.7m, which was fully subscribed.
"During the IPO process, considering the equity necessary to execute the acquisition/s and the very favourable current market loan rates and availability, we have opted to reduce the offering," he noted. "In any case, we have raised enough capital in order to have a float equal to 35% being admitted to the prestigious Star segment within the Italian Stock Exchange."
Newlat, which is headed by chief executive Angelo Mastrolia, has EUR200m in its purse to spend on M&A in the form of one or two deals with minimum target revenues of EUR350m, Rossi said. Italy and Germany are currently the firm's two-largest markets, accounting for 52% and 27% of its total revenues, respectively, he confirmed.
The company currently has an extensive list of brands across its portfolio. In pasta, Newlat owns Delverde, Birkel, Buitoni, Corticella, Guacci and Pezzullo. The dairy line-up consists of Giglio, Centrale del Latte, Fior di Salento, Matese, Optimus, Polenghi and Torre in Pietra. And in backed snacks, Gudo and Krokkis.
Newlat has completed ten M&A deals over the past 15 years and now exports to 60 countries. It posted revenues last year of EUR325.6m.
Breaking down the five target companies into categories, one is focused on dry pasta, sauces, and bakery; another is present in chilled pasta; a dairy business; one in health and wellness; and a maker of dry pasta, ready meals and bakery.