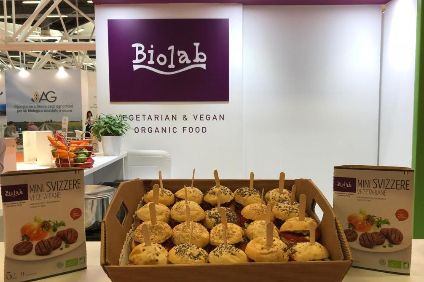 Biolab, an Italy-based organic-food business, has secured funding that will, in part, help the company export outside Europe.
Fruilia Finanzaria, the investment fund of Italy's north-eastern Friuli Venezia Giulia region, has agreed to put EUR1m (US$1.1m) into Biolab, which already exports outside Italy into other EU states.
The EUR1m investment comprises EUR700,000 in an increase in Biolab's capital and a five-year loan of up to EUR300,000.
Biolab director Massimo Santinelli said: "The new partnership with Friulia will allow us to take advantage of the positive trend that the organic market is experiencing in recent years, a sector that in Italy is worth EUR5.5bn, of which EUR2bn comes from exports.
"For this reason in the coming years we expect a strong push towards internationalisation, with new products that will also be marketed in areas outside the EEC such as China and the USA. The arrival of the new export manager and Friulia's support will allow us to pursue this important goal."
A business plan Biolab has drawn to cover 2019 to 2021 includes the appointment of an export manager, as well as other staff, which will mean the company employs 86 in two years' time.
Biolab markets a range of foods, including those made from tofu and seitan, under its namesake brand, plus Liveg and Una Rosa di Sapori.
The company's turnover stood at EUR8.4m in 2018, up 11% on 2017.