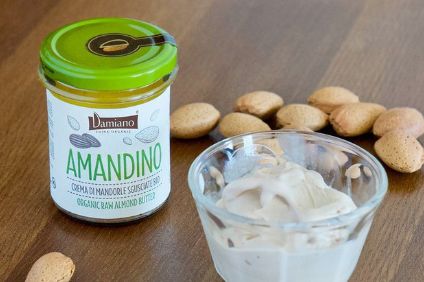 Damiano, an Italian business which produces organic products based on dried fruit and nuts, has been acquired by local private-equity firm Progressio.
The financial details of the deal – done via the Progressio Investimenti III Fund – have not been disclosed.
Riccardo Damiano will continue in his role as Damiano's CEO post-deal.
The company was founded in 1964 in Messina and today offers a wide range of products, including peanut butter, almond butter and pesto, sold via both specialist shops and mainstream retailers. It also supplies produce to other food manufacturers.
Damiano's development has mainly focused on growth in foreign markets, such as the US, France and Germany, where the company achieves more than 80% of its turnover.
Alessandro Petraccia, a partner at Progressio said: "The Damiano Group embodies the qualities we seek in the companies in which we want to invest. The company has shown in recent years to be able to excel at a global level, becoming a point of reference for the entire sector."
The company's growth strategy post-deal will focus on consolidating its position in the most important foreign markets for the group.
Progressio said the plan also includes the strengthening of partnerships and working with important "industrial customers" in the food sector.
The strategy "may also provide opportunities for external growth, through possible acquisitions aimed at strengthening Damiano's product offer".
Following the acquisition, Michel Klersy, an experienced food sector executive who has previously worked at Mars, will join Damiano's board of directors to support the team in its development strategy.