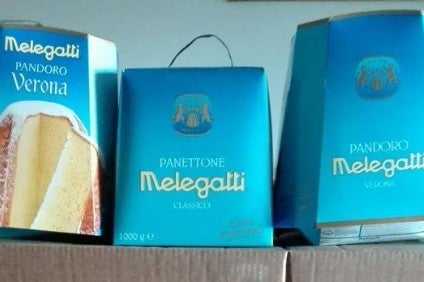 Italian pandoro and pannetone maker Dal Colle has taken a 30% stake in local peer Melegatti for an undisclosed sum.
It follows Maltese investment business Abalone Asset Management saving Verona-based Melegatti from bankruptcy in November with a EUR16m (US$19.1m) investment, EUR6m of which was up front.
Melegatti, which can trace its roots back to 1894, and fellow Verona business Dal Colle, both make the traditional sweet yeast bread products that are synonymous with Christmas in Italian households.
Dal Colle taking a stake in Melegatti was announced by Abalone, which has been attempting to restructure the ailing business in which it had invested, partly through changes in management.
Its own investment in Melegatti has received widespread coverage in the Italian media for saving the Verona company's Christmas production.
During the festive campaign, the company produced 1.57m panettone and pandoro.
Now Dal Colle's investment is being interpreted as giving Melegatti a similar boost as it starts gearing up for production of its traditional dove-shaped Colomba di Pasqua for the Easter market.
Prior to Abalone's intervention, Melegatti had accumulated debts of around EUR27.5m – partly because its attempts to make inroads into the US market had cost the company a great deal in resources with few tangible rewards.
Melegatti employs around 70 full-time workers, but also 250 part time workers who come in predominantly before Christmas and Easter.