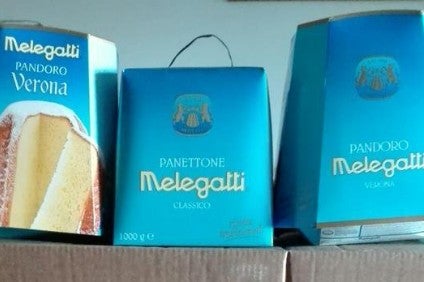 Confectioner Melegatti, one of the best-known panettone and pandoro makers in Italy, has been rescued from bankruptcy.
The Verona-based firm, which was founded in 1894, was declared bankrupt in May but now a company owned by the Spezzapria family has bought the company from bankruptcy trustees for EUR13.5m (US$15.6m).
The Spezzapria family controls the Forgital Group, a metal-forging industry based in Vicenza.
A first bankruptcy auction for the sale of Melegatti closed in July without any offers. The Spezzapria family's offer was the only one received in the second auction.
The deal includes the company's plant and the new owner intends to start production in time to get the specialist Italian confectionery products onto retailers' shelves in time for Christmas.
The traditional sweet yeast bread products are synonymous with Christmas in Italian households and Melegatti typically produced 1.57m panettone and pandoro for the festive period.
Melegatti's difficulties started before last Christmas but it was saved by Maltese investment firm Abalone Asset Management investing EUR16m in the business and fellow confectionery firm Dal Colle taking a 30% stake in the company at the start of this year.