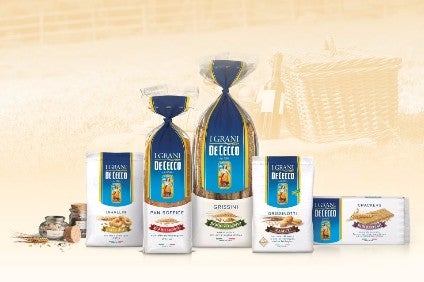 Italian pasta maker De Cecco is said to be revisiting a plan for an initial public offering of shares to finance expansion in the US.
The company based in Fara San Martino has approached banks to advise on a potential share sale, Reuters reported, citing an interview with chairman Filippo Antonio De Cecco by Italy's Corriere della Sera newspaper. A possible IPO was aborted when the global financial crisis that caused the collapse of US investment bank Lehman Brothers Holdings scuttled plans.
"We started studying this project in 2006 and we were almost ready when Lehman Brothers collapsed," chairman De Cecco was quoted as saying. "We shelved it, but now the situation is better."
Shareholders have approved the new IPO proposal.
De Cecco produces olive oil and tomato sauces, as well as semolina, egg and organic pastas. The company has operations in the UK, the US, Netherlands, Spain, France and Russia.