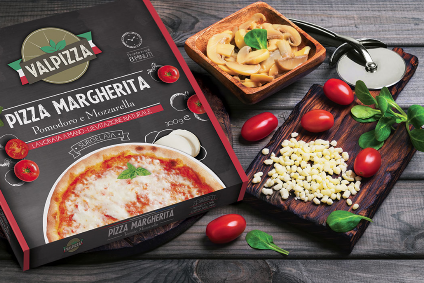 Aksìa Capital, an Italian private-equity firm, has bought local frozen pizza maker Valpizza for an undisclosed sum.
Milan-based Aksìa, which specialises in investing in Italian businesses engaged in manufacturing, did the deal through its Aksìa Capital V fund.
It has acquired a "significant majority" of Valpizza, which is based in Valsamoggia, near Bologna.
Founded in 1992, Valpizza makes frozen pizza and pizza bases. It was established by Vanes Biagi, who will continue to hold a 20% share in the company following the sale to Aksìa.
In 2019 Valpizza recorded a turnover of around EUR20m (US$23.5m). It owns a 7,400 sq m production plant and produces around 30 million items a year.
The company recently launched a new project to build a second plant that will occupy an area of around 11,000 sq m and allow it to double production capacity.
Aksìa has named Marco Setti, who was managing director of Valpizza from 2011 to 2017, as the company's CEO. Setti has also invested in the company as part of the transaction. Biagi will assume the office of president.
Marco Rayneri, founding partner of Aksìa, said: "We decided to invest in one of the main operators in this market. Our development plan, contextually to strengthen the managerial structure and consolidate the company's business both in the domestic market and internationally, provides for further investment in capacity production, a new marketing and communication strategy and the launch of new products. In addition, we will also expand the company through acquisitions."